Mane Event 2019
Text and Photos: Caro Lucas
This was the first time for the Duplo Composite Horseshoe being a part of the Mane Event in Red Deer - and it also was the first time a composite horseshoe that far developed and very well known in Europe got introduced to the Canadians. The result: The interest was incredible!
The most common question asked was: Which advantages do Duplo Composite Horseshoes have compared to regular metal or purely synthetic horseshoes? Our booth visitors were fascinated that the function of the horseshoe was designed to match the function of the hoof capsule - the metal inlay supports and protects the coffin bone and the flexible hind part of the shoe (which also provides frog support) allows for the flexible soft tissue structures of the hoof to move vertically. The Duplo Composite Horseshoe is therefore close to being barefoot and works almost like physiotherapy for hooves with soft tissue failure. This combination is unique and neither a steel or synthetic shoe is able to provide both characteristics together. The durability and the ability to change the shape and modify the Duplo to get any function you would get out of a steel shoe as well also caught a lot of interest.
We hope that in future the Duplo Composite Horse Shoe will not just be a great alternative for rehab cases (like our lecture showed) but also be a great shoe providing protection, shock absorption, traction and much more for mountain rides, endurance, feedlot work, ranching, roping, barrel racing, driving and jumping in Canada.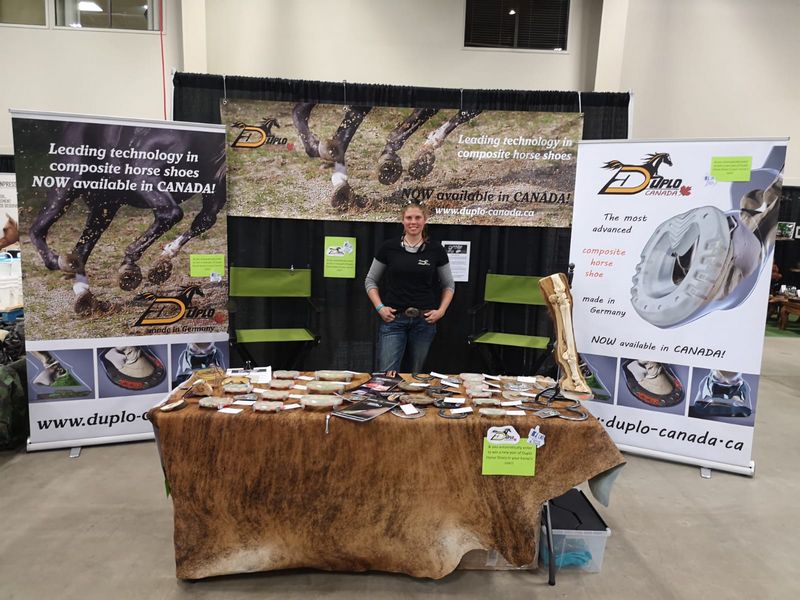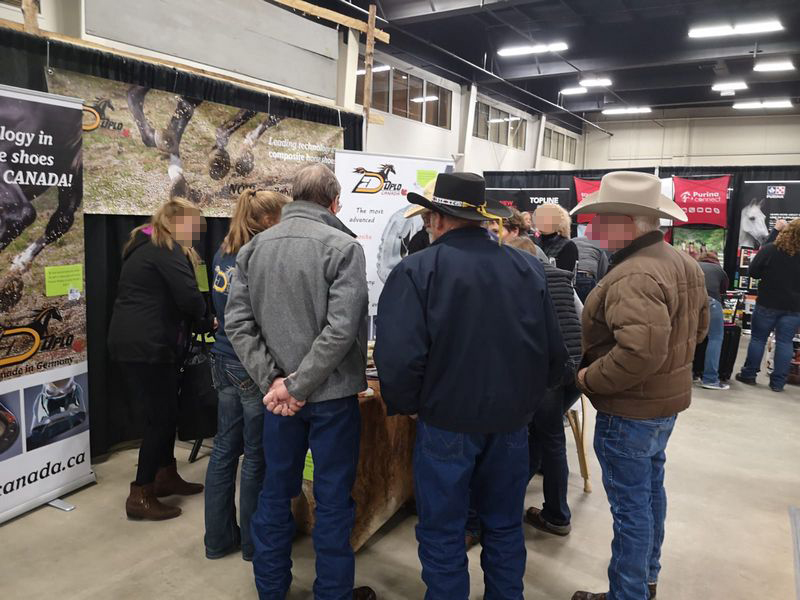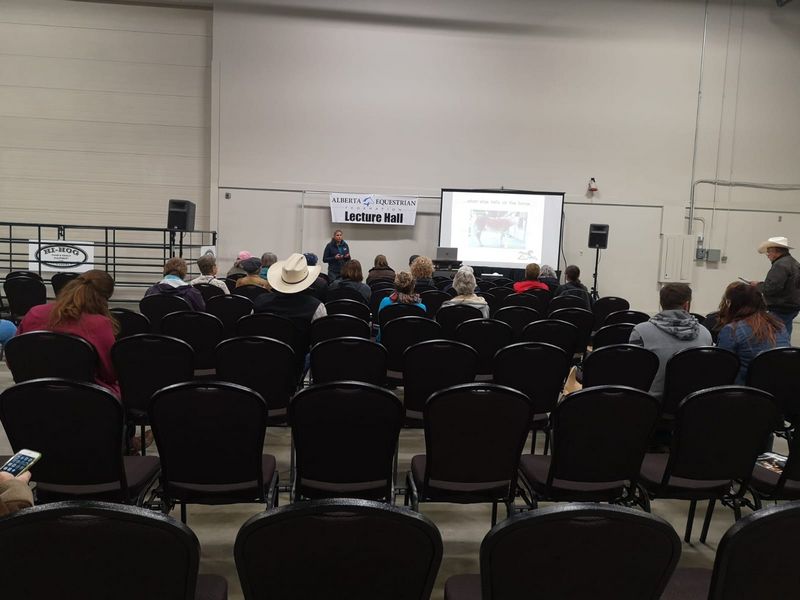 Latest Update: 2019-05-14