Conditions
Many small orders are one of the factors that puts a lot of pressure on us as well as on the environment. Luckily, our horseshoes aren't perishable; they even get more durable when stocked for a longer time. That's why we have converted our conditions for 2021 into a combined system of basic prices and scaled prices. All customers can now benefit from our quantity discounts. Farriers, vets and resellers receive special business conditions.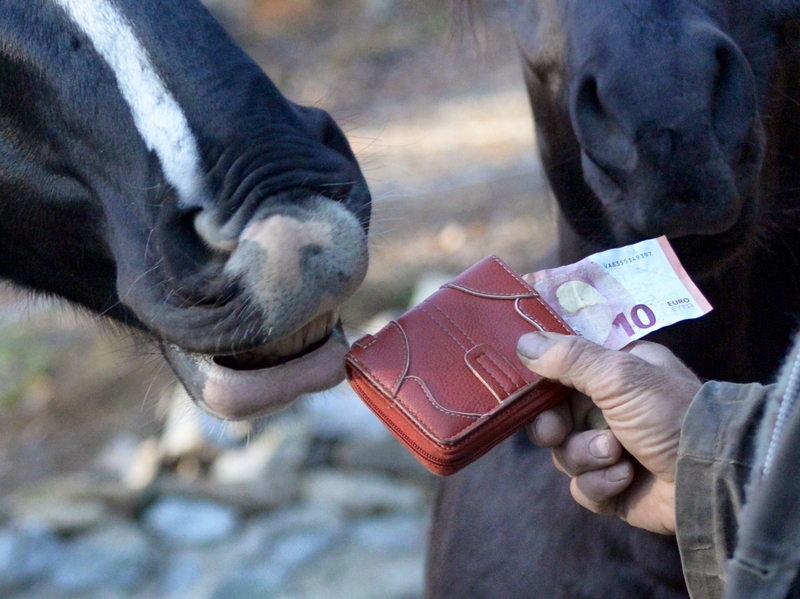 Quantity Discount
The following table roughly shows the current quantity scales. Potential changes will be published in the current price list and in our online shop. In case of discrepancy, the information in our online shop is valid.
Product
Scale 1
Scale 2
Duplo Horseshoes, Wedges, Cast Hooks, Duplo Glue-On Tabs, Color Strips, Modification Accessories
20 pieces or more
per size
Glue-On Tabs Wolf Busch "powered by Duplo"
20 pairs or more
per size
Instant Adhesive, Screw Retention, Multifoam (Hoof Cleaner)
10 bottles or more
per article
Spike Adapter, Cast Bandages
10 pieces or more
per article
Spikes, Stud Blanks (thread protection), Speedies (drive-in studs)
200 pieces or more
per size
500 pieces or more
per size
Studs
100 pieces or more
per size
200 pieces or more
per size
Plugs (thread protection)
20 packages or more
per size
100 packages or more
per size
Hoof Nails (selected products)
6 packages or more
per size
Hoof Rasps (selected products)
6 rasps or more
per model
Fiber Discs
6 discs or more
per size
Online Price Reduction
There is a general price reduction of 2% for orders via our online shop. The discount cannot be applied to vouchers and shipping costs.
Value-Added Tax
Please note that we are obligated to implement the EU-VAT E-Commerce Package since July 1, 2021. That means that we have to invoice the VAT of the respective destination country for intra-community deliveries without valid VAT identity number. For example, if a package is to be shipped to Spain, we have to invoice 21% VAT.
Payment
Within Germany and the EU, you can pay by prepayment or PayPal; your order will be shipped upon receipt of payment. From your second order on and when we have received your signed SEPA mandate, you can also pay by SEPA Direct Debit.
Orders from third countries can only be paid by prepayment or PayPal; your order will be shipped upon receipt of payment.
Shipping Charges
Please visit our info site for information about our shipping charges.
Reshipments
Reshipments and replacements within the EU are possible within 3 months if the returned products are current models in good order and condition. For returns from outside the EU, please contact the Customer Service Team. For all glue-on tabs (Wolf Busch®, Easy and Pro), a reduced period of one month applies.
Every reshipment must contain a copy of your invoice. In case of reshipments without accompanying papers, we will charge a handling fee of 5.00 EUR net.
Discontinued models that were acquired at reduced prices cannot be returned.
Please visit our info site for more details about reshipments.
Conditions for Business Customers
You send us a copy of your business registration. In order to benefit from the business conditions, your business must deal with trimming, shoeing equipment, riding equipment etc., or you are a vet or similar.
You receive our business price list.
You benefit from quantity discount.
Duplo Innovations Products are already offered at a reduced introductory price; therefore, there is no further price reduction possible.
The retail price and the shipping charges are at your own discretion.
There is no territory protection.
Price Lists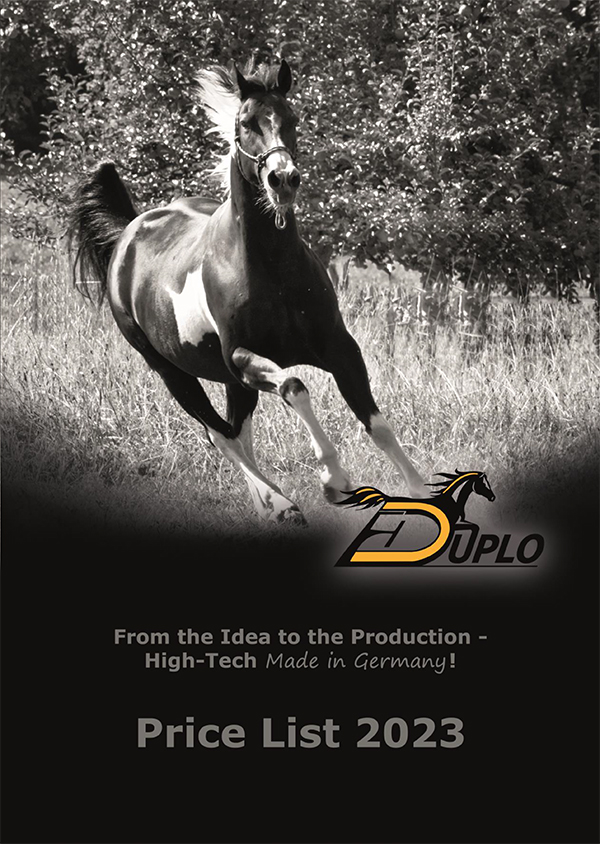 Price List for End Customers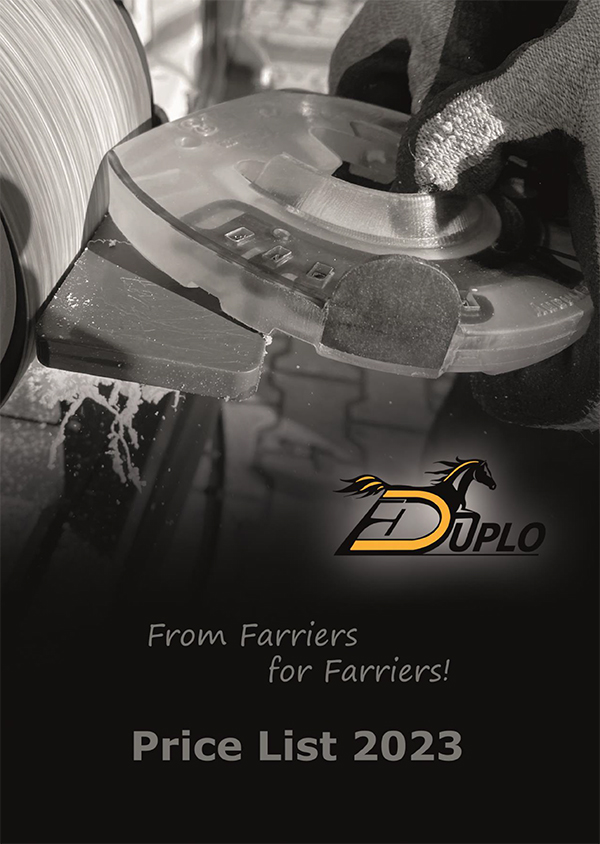 Price List for Business Customers
We are looking forward to work together with you and we are at your disposition if you have any further questions!
Your Duplo Team
Errors, misprints and omissions excepted.
Latest Update: 2023-01-12