Service & Conditions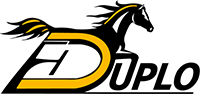 Useful Information For Ordering as a Private Customer(B2C)
Being close to our customers has always been important to us and will continue to be. Therefore, we are delighted to have many riders and horse owners among our customers who directly share their experiences with our products.
We are happy to assist you with product advice, but please note that the final decision on which horseshoe is best for your horse should be made by the responsible farrier on-site.
If you work as a farrier, veterinarian, or perhaps as an equine physiotherapist, or if you trade in horseshoeing articles or equestrian accessories, we kindly ask you to contact our customer service before placing your first order. We would be happy to provide you with information regarding our special conditions for business customers.
What Options Do I Have as an End Customer to Save Money on My Purchases?
The quality of our product is our top priority. We stand behind it with our production facility in Germany and our dedicated team. Despite the increasing costs of raw materials, shipping, and energy, we strive to maintain consistent prices and provide you with a German quality product and excellent service.
To achieve this, it is necessary to optimize processes in all areas. We kindly ask for your cooperation: Please plan your needs in advance as much as possible and consolidate your orders to reduce the number of packages and shipments. By reducing small shipments, we all contribute to the environment, and in this case, we also want to offer you financial benefits.
As a thank you for your registration and use of our online shop, you will receive a 2% online loyalty discount.
Please note that the discount is only applicable to online orders placed by registered customers and cannot be applied to vouchers or shipping costs.
Within the EU, we offer free shipping for orders exceeding a certain value. So, if you not only order for your upcoming farrier appointment but also include items for your next order, you help us optimize our processes and save on shipping costs at the same time. For detailed information about our shipping costs, please refer to the Payment and Shipping section.
Depending on the number of horses you own or if, for example, you are placing a collective order for your stable, you may also be able to benefit from our quantity discounts for certain items.
In addition to our proven models, such as our bestseller with quarter clips, we also offer some items at discounted test prices in our Innovations range. If you prefer something less experimental, the Basic Horseshoe might be a more affordable alternative for you. For further details, please take a look at our shop or contact our customer service.
Quantity Discounts in Detail
For most products within our range, you can benefit from our quantity discounts based on a specific order quantity per item number.
from 20 pieces on for almost all horseshoes, wedges, cast hooks, glue-on tabs, colored stripes and our modification accessories
from 20 pairs on for Wolf Busch® glue-on tabs
from 10 bottles or pieces onwards, you will receive discounted prices for the different instant adhesives, screw retention, casting tape (bandage), spike adapters, and sanding blocks
from 6 pieces onwards on all sanding discs as well as selected hoof rasps
from 6 packs onwards on selected horseshoe nails
for our anti-skid protection accessories (horse studs, speedies, spikes, and plugs), different quantities apply depending on the specific item → you can find the exact details for each item on their respective product pages
Payment Options
You can find the details about the payment terms available to you under Payment and Shipping.
Within Germany and the EU, we offer payment options such as advance payment, PayPal, or credit card payment. For subsequent orders and with a signed SEPA mandate, payment via SEPA direct debit is also available. You can find the SEPA mandate form here
For deliveries to third countries outside the EU, we accept advance payment, PayPal, or credit card payment. The delivery will be made after payment has been received.
Value Added Tax
Please note that we are obligated to implement the EU-VAT E-Commerce Package. That means that we have to invoice the VAT of the respective destination country for intra-community deliveries without valid VAT identity number. For example, if a package is to be shipped to Spain, we have to invoice 21% VAT.
Return Shipments
If you have ordered more than one horseshoe size to choose from or if you realize that the chosen model doesn't match the planned purpose, you can return those horseshoes if certain conditions are met:
The returned products are current models.
You cannot return discontinued models which you have bought at reduced prices.
The returned horseshoes are in good order and condition. There are no traces of usage, contaminations or labeling visible.
The products are returned within three months after the date of invoice. That way, you have plenty of time to compare the horseshoes with your horse's current hoof shape and size. For all glue-on tabs (Wolf Busch®, Easy and Pro), a reduced period of one month applies.
Your billing address is within the EU.
Please assist us in processing your return and include a copy of the invoice with the shipment.
In case of reshipments without accompanying papers, we will charge a handling fee of 5.00 EUR net.
The products are returned at your own expense when we are not at fault.
Return Shipments from third countries (outside the EU)
Please note the following points in addition to those already mentioned for returns from a country outside the EU:
Before sending the return shipment, please contact our customer service to avoid difficulties and fees in the customs processing.
We reserve the right to deduct any customs fees that may have arisen due to missing accompanying documents or incorrect declarations from the refund.
The final credit note and refund of the amount will only be processed after completing all customs formalities.
Return Address
If these conditions aren't met - for example if the returned horseshes are not part of our current line of products any more or if they exhibit any defects -, we reserve the right not to accept your return shipment.
Please send your return shipment to the following address:
Duplo Composite Horseshoes, H. Frank Kunststofftechnik GmbH, Vorderfreundorfer Straße 20, 94143 Grainet, Germany.
If you want us to exchange the returned horseshoes for other sizes or other models, simply let us know.
We are looking forward to work together with you and we are at your disposition if you have any further questions!
Your Duplo-Team
Errors, misprints and omissions excepted.
Latest Update: 2023-07-20