Duplo News
Learn the latest news about Duplo Composite Horseshoes! Please also take a look at our social media appearances to be kept up to date!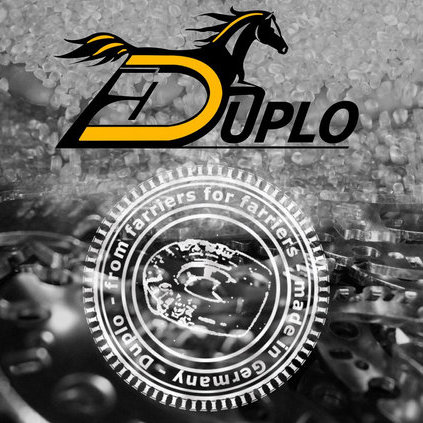 Duplo Newsletter
Have you read our latest
newsletter
yet?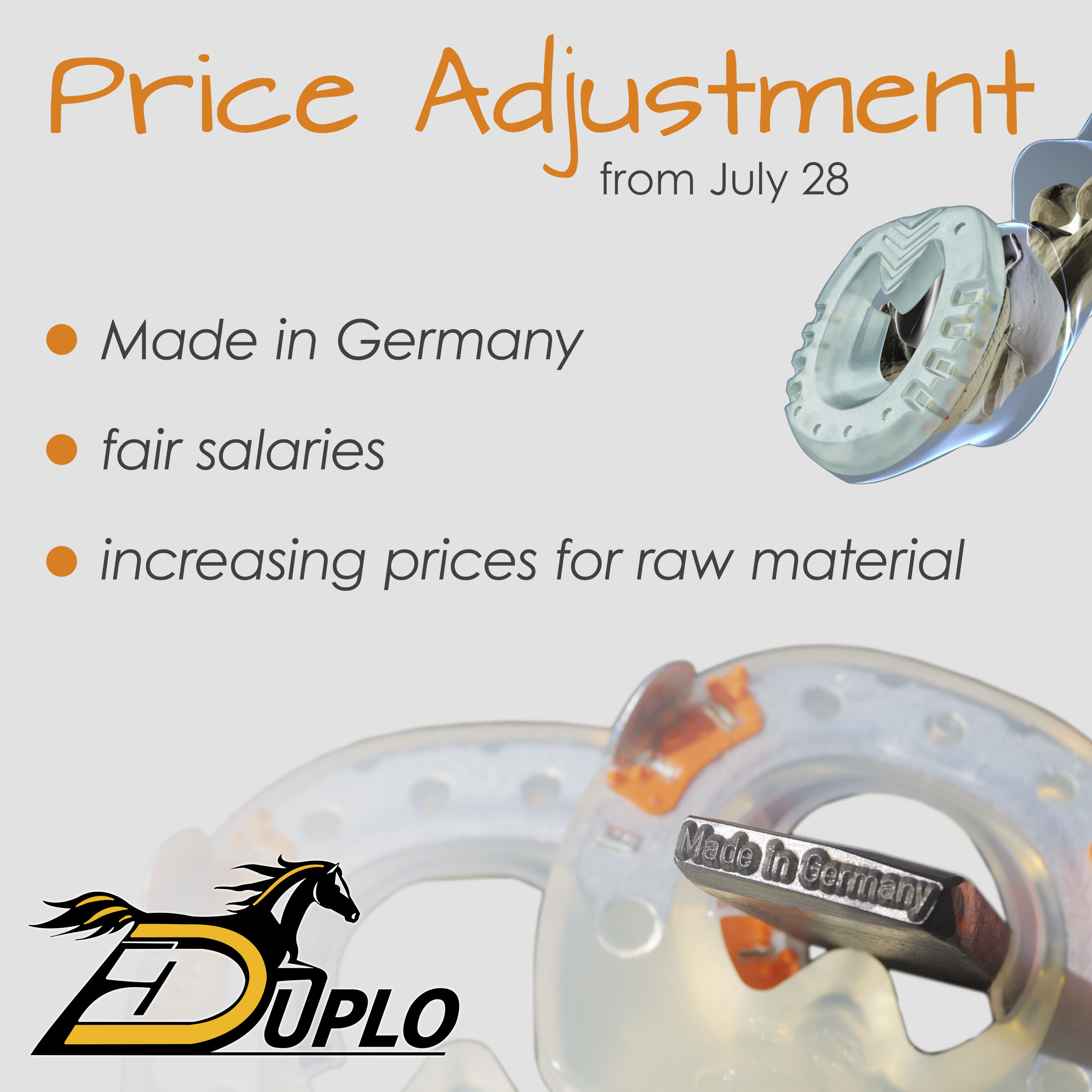 Price Adjustment in July 2022
Everything is getting more and more expensive... During the past months, we have tried many options in order to avoid a price adjustment. However, with the prices for raw material increasing by up to 50%, we are unfortunately forced to fall in line with the general development.
With our production site being located in Germany, we are currently not only confronted with the general price development and the dramatic situation at the supply market, but also with the legal adjustment of the minimum wage. Our staff has always earned above minimum; however, in order to keep showing them our appreciation and help them through inflation, we feel obligated to make adjustments in this area as well. This is also in your interest because our motivated team is the heart of our company. Our quality - of our products, our customer service and our reliable shipments - stands and falls with our staff.
For those reasons, we are going to raise our prices effective from July 28.
As always, we want to inform you as early as possible so you can refill your stock in time. The current prices of our horseshoes are valid for orders up to July 28, 11 a.m.; afterwards, the prices will be adjusted.
On Friday, July 29, our office will be closed and no shipments will be made.
The new price lists are already
available online
.
With the price adjustment, we are also going to introduce an online price reduction in order to say thank you to every customer who helps us optimizing our processes. If you aren't using our online shop yet, our
Customer Service Team
will be happy to help you with the transition.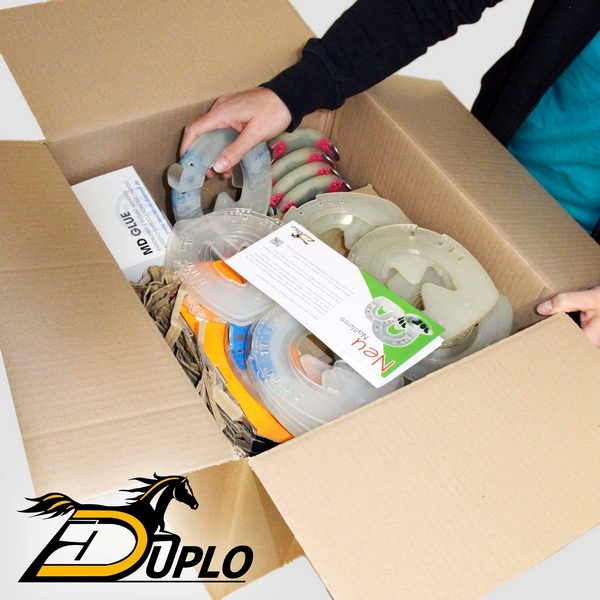 Adjustment of Shipping Costs
Unfortunately, we are also affected by the ongoing drama on the supply markets. The prices for synthetic materials continue to rise steadily, and we are also feeling the growing energy costs at our production site in the Bavarian Forest (Germany). We are trying to cushion these price increases as far as possible by optimizing processes in all areas, but at the moment we cannot predict how long we will be able to do so.
We also ask for your support: By using our online shop and planning your upcoming shoeing dates in advance, some costly small orders can be avoided. Especially in case of our horseshoes, where a longer storage period has a positive effect on their abrasion behaviour, this can be a win-win situation for everyone.
For the time being, we would like to maintain our service of postage-free delivery from an order value of 100.00 EUR net. However, we see ourselves forced to increase the postage costs for smaller orders to 6.71 EUR net within Germany and 17.00 EUR net within the EU
as of May 1
.
We appreciate your understanding for this step and thank you already now for your support in these difficult times.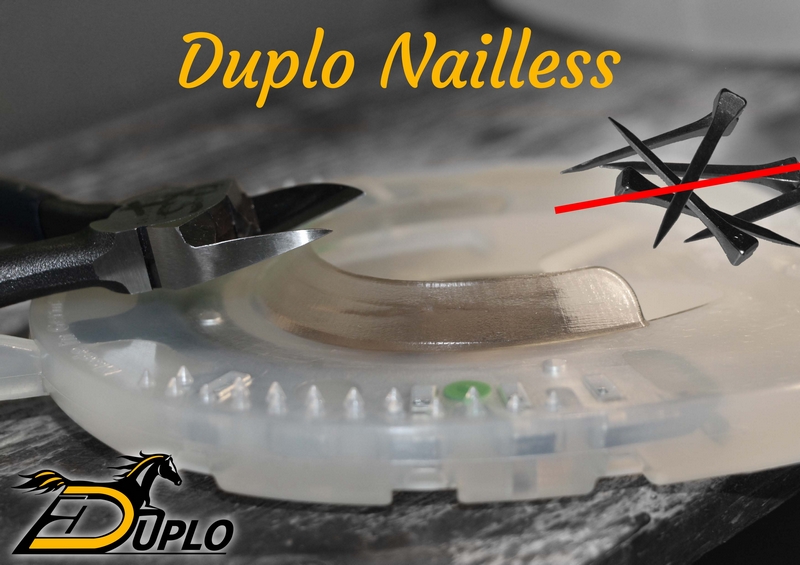 NEW:

Duplo Nailless

Whether from conviction or necessity: Glue-on hoof protection has found its place in the market. It has always been important to us to react to modified circumstances and to adjust our horseshoes as well as possible to various requirements concerning their application, riding discipline or region. That way, the models "Arizona" and "Jumper" (among others) were developed. Now it's time to adjust Duplo Horseshoes optimally to the requirements as glue-on horseshoe. The result is our

Duplo "Nailless"

.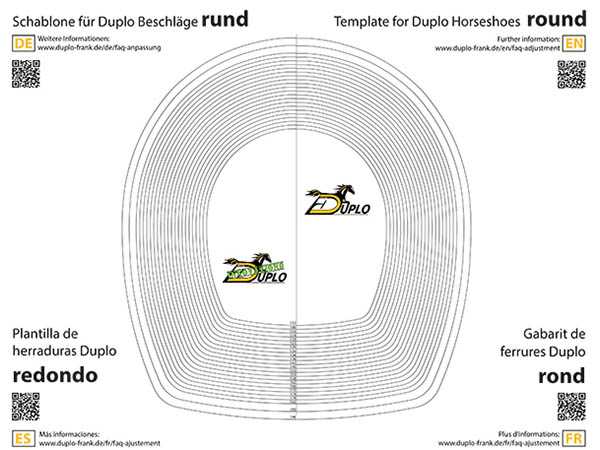 Duplo Templates
With our free
Duplo templates
, choosing a correctly sized horseshoe gets even easier.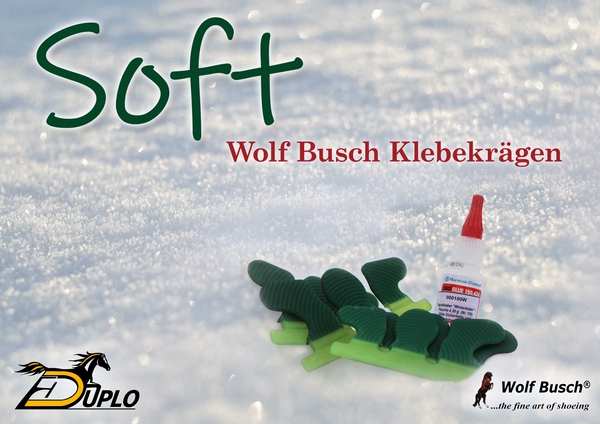 NEW:

Soft Glue-On Tabs for Lower Temperatures and Irregular Hoof Walls

We have developed and tested a new version of our well-tried

glue-on tabs Wolf Busch

. In addition to the easily glueable elastomer, the soft version consists of a softer material that nestles up against irregularly shaped hoof walls and is easy to handle in case of winterly temperatures.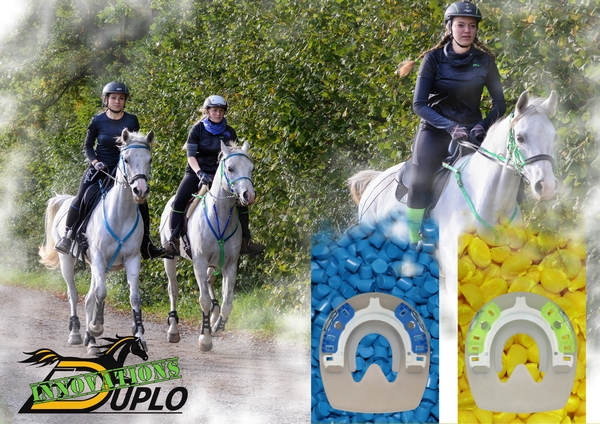 Time to Say Goodbye
Duplo Innovations serves to test new products and, in short, to find out what works and what does not. In the case of the new
test materials
(which were intended primarily for endurance riders) we unfortunately found that they are comparable to the synthetic material of our regular Duplo horseshoes. The horseshoes with the blue and yellow knob arrays performed well in abrasion but we had clearly hoped for more. For this reason, we have decided to discontinue the "yellow" and "blue" Duplo models. We thank all testers for their feedback!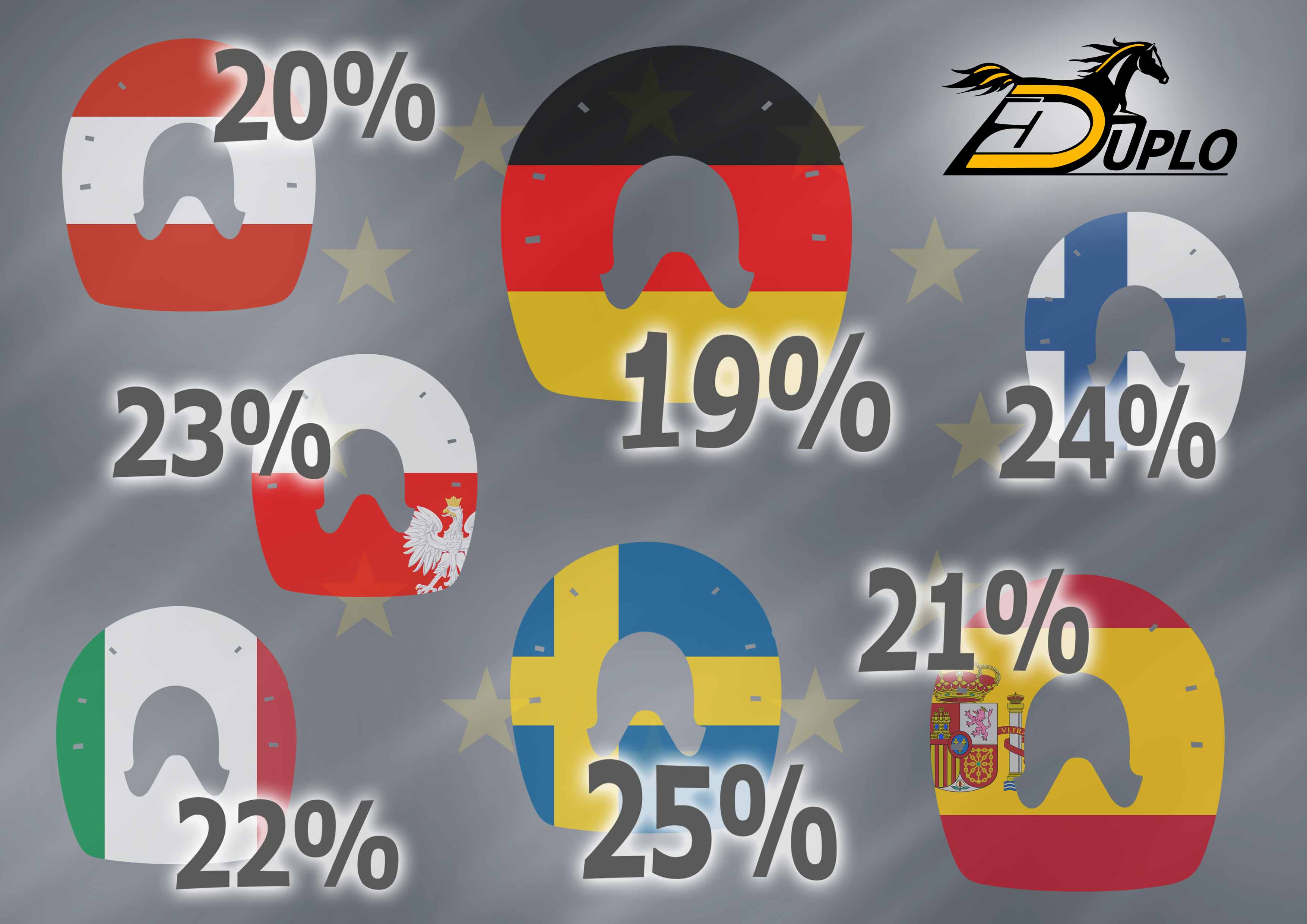 EU-VAT E-Commerce Package
Please note that we are obligated to implement the EU-VAT E-Commerce Package as from
invoice date July 1, 2021
. That means that we have to invoice the VAT of the respective destination country for intra-community deliveries without valid VAT identity number. For example, if a package is to be shipped to Spain, we have to invoice 21% VAT.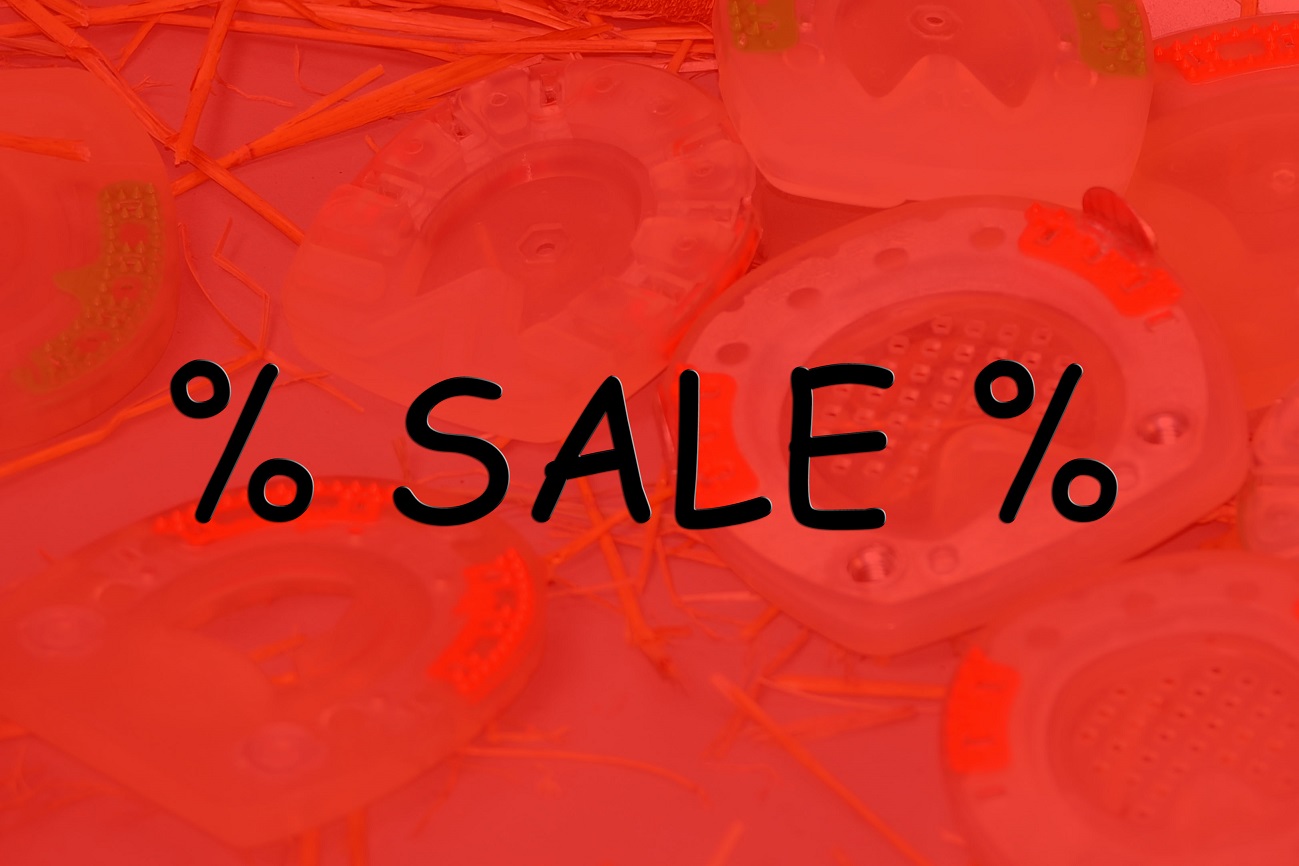 Duplo Sale
In the last years, we have launched several new models at Duplo Innovations. So with the Basic, the Heavy Duty Shoes and now the new mixtures, it's time again to also take a critical look at the existing range.
We have therefore decided to remove the Extra version of the Clipped and Threaded Duplo models with Closed Sole Area of our range. The remaining quantities are now available at a reduced price in the
Sale
. The offer is valid without right of return and as long as stocks last.

Extra Horseshoes with Synthetic Lip
Our green Extra horseshoes are currently revised. Depending on which model and which size you order, you'll get a horseshoe with or without synthetic lip. By the way: All STS models are already produced with a synthetic lip.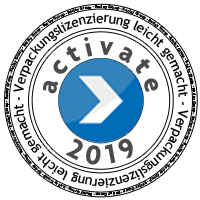 Packaging Licensing
According to the German Packaging Act, we are licensed with LUCID (Foundation Central for Packaging Registry = Stiftung Zentrale Stelle für Verpackungsregister) and participate in the Dual System "activate" by Reclay in matters of our packaging materials.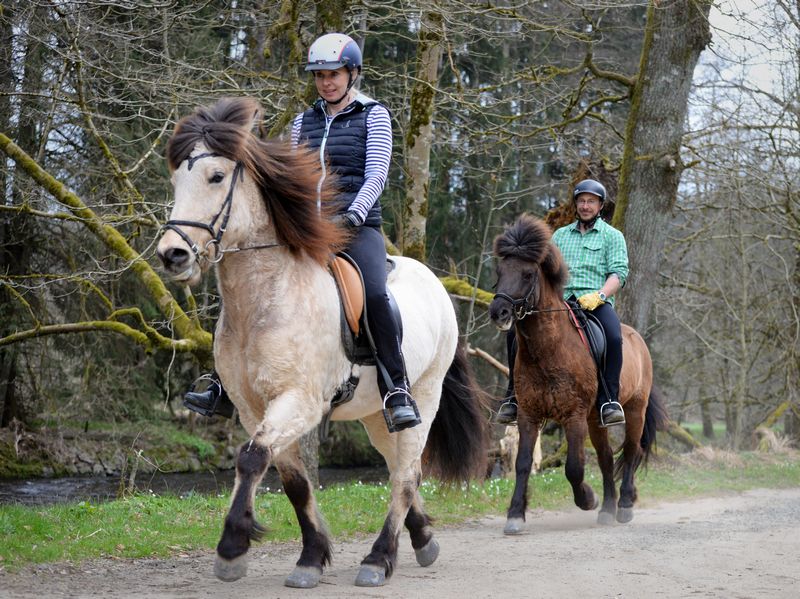 Icelandic Horse Competitions
Good news for Duplo enthousiasts with Icelandic Horses: After a test phase of two years, Duplo Composite Horseshoes are accepted at
IPZV and FEIF competitions
!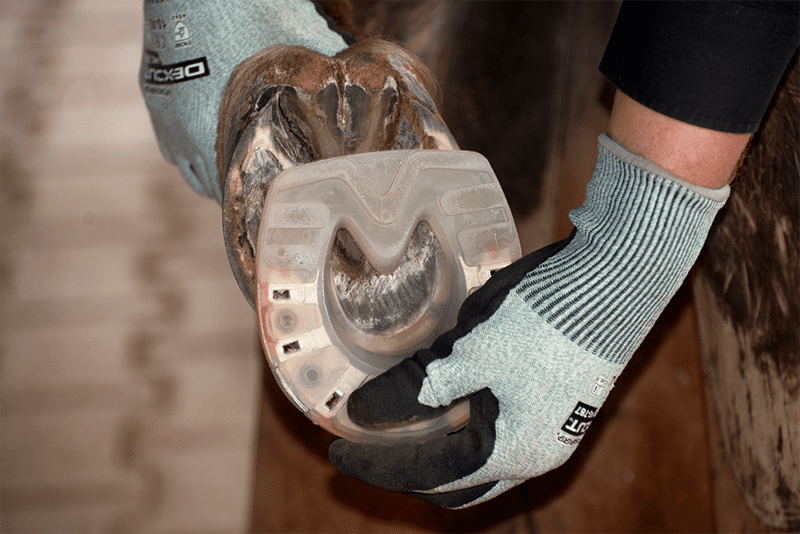 Farrier List
Have you seen our
farrier list
yet? If you are a horse owner, you might find a Duplo expert in your region; if you are a farrier, you can enlarge your customer base with an entry in our list.