Duplo News
Learn the latest news about Duplo Composite Horseshoes! Please also take a look at our social media appearances to be kept up to date!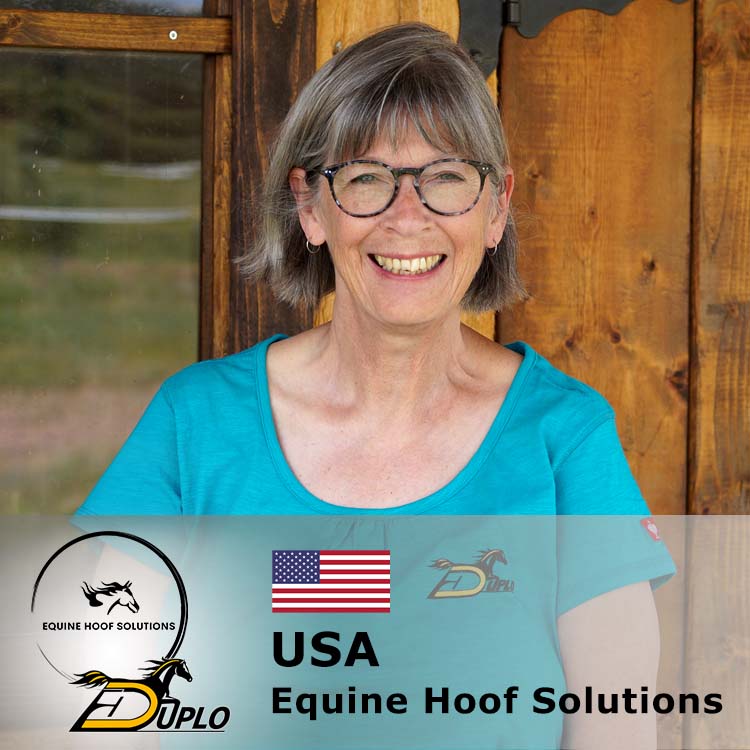 New Contact Person in the USA!
We have great news – Kathi and Peter van der Gugten from Equine Hoof Solutions are now the new contact persons in the USA. Kathi has been working with horses for more than 20 years, and Peter spends 4 months each year in the Alps as a trail guide, always using our horseshoes. Both of them are convinced of our products and are ready to assist you with any questions or support you might need.
You can find their contact information on our
list of distribution partners
.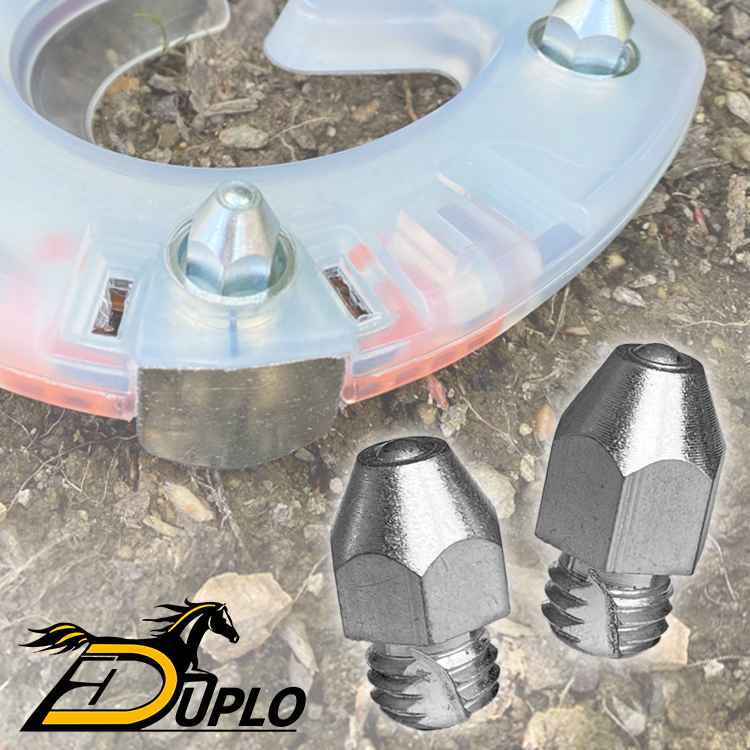 NEW:

"Ice" Studs

We now have

"Ice" Studs

for grip in extreme situations in our range!

The conical "Ice" Studs are available in a self-tapping version as 12mm and 14mm studs in thread size M8, M10 and M12.

The conical shape of our studs was developed in collaboration with our partner in Canada with a view to use during the winter.

This is the reason for the name "Ice" studs. Of course, there is nothing to stop you from using them as grass studs, for example, if your horse is comfortable with them.

However, we would not recommend these pointed studs on hard ground such as asphalt.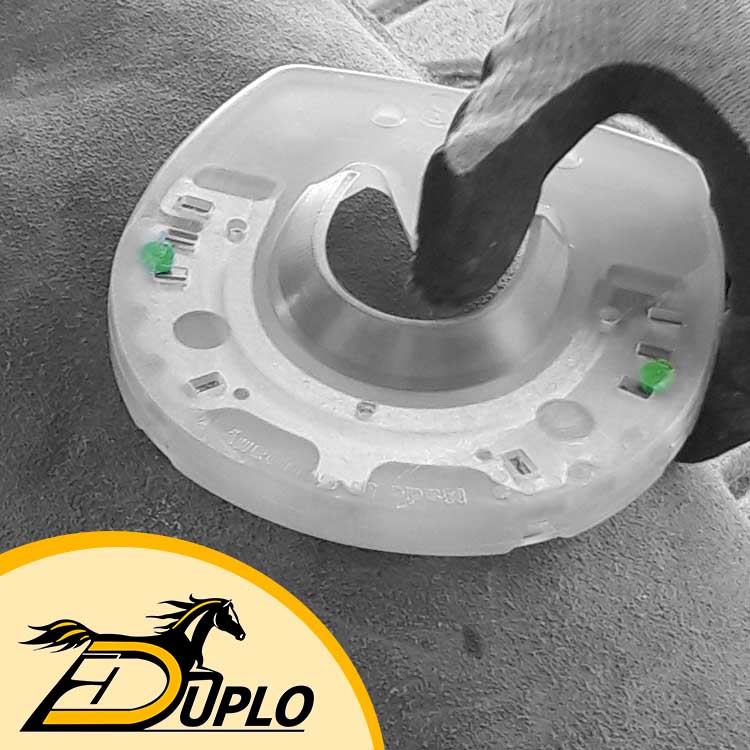 Our Nailless now also available in larger sizes !
Glued horseshoes become more and more popular and the
Nailless
is therefore getting bigger.
We would like to give you in the future the possibility to use the Nailless also for larger hooves, therefore we will include it up to size 170mm round and 166mm oval in our product range.
The new sizes will be added immediately as soon as they have been produced.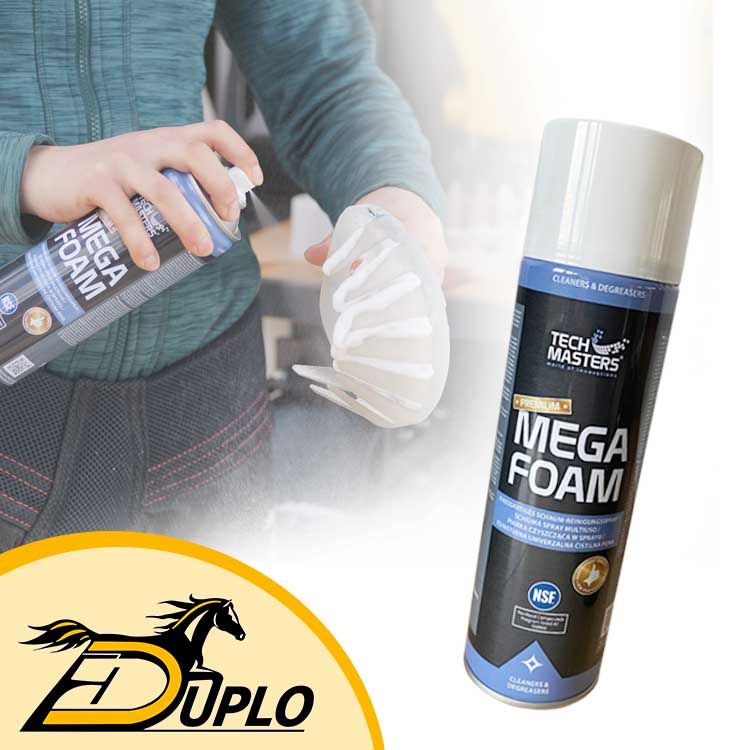 The Foam Cleaner Megafoam – Our Successor for Multifoam
Our supplier has recommended a successor for Multifoam - the
Megafoam
.
After having tested the new foam cleaner in our daily work and being happy with the results, we included it in our range of products.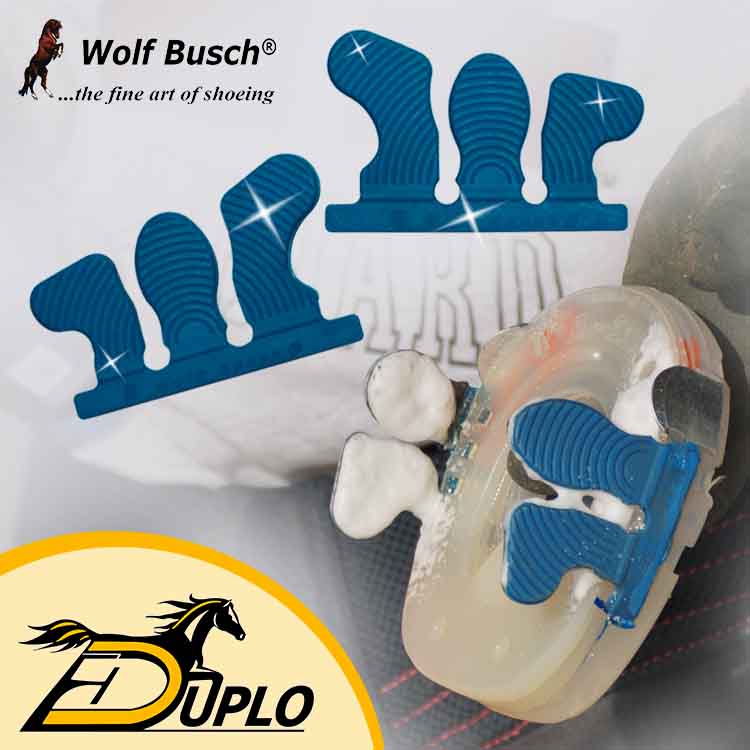 NEW:

Glue-On Tabs Wolf Busch® in blue

All sizes

Glue-On Tabs Wolf Busch®

are now available in blue!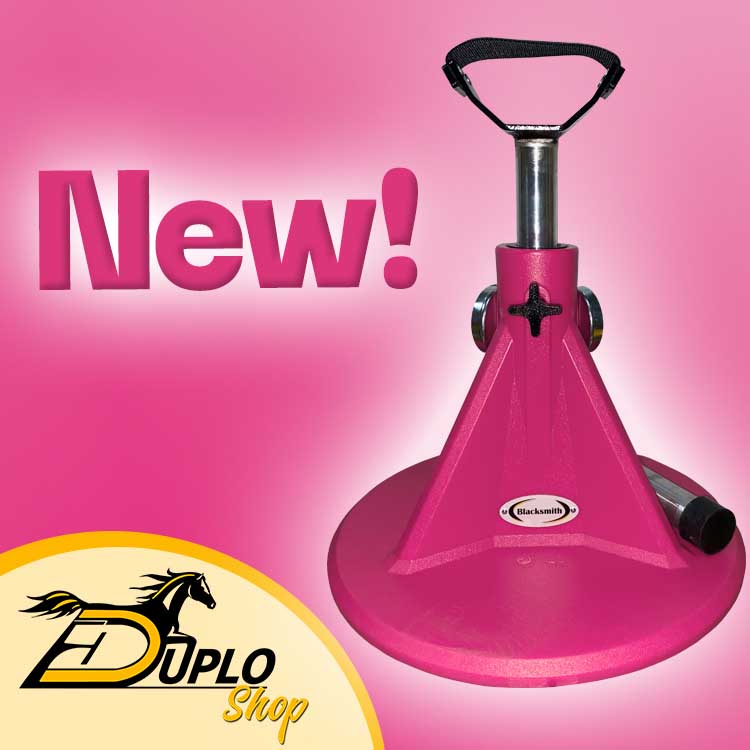 NEW:

Blacksmith Hoof Stand in pink

We now have the

Blacksmith Hoof Stand

in a bright pink in our range of products!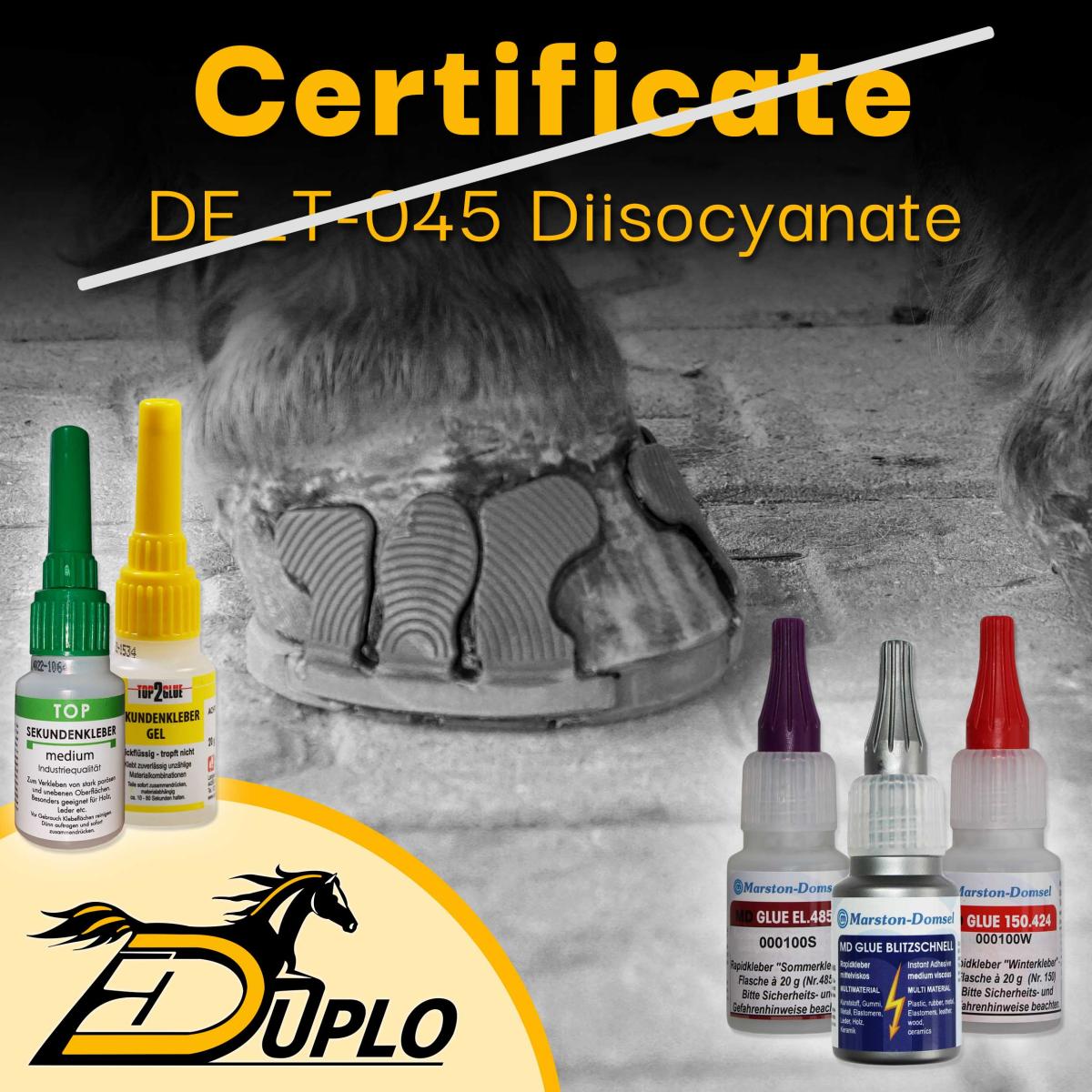 Application of our Instant Adhesives without Certificate
The European Commission has changed annex XVII of the REACH regulation (EG) (new no. 74) with the regulation (EU) 2020/1149 which has entered into force as from August 24, 2020. Many farriers are currently unsure which adhesives they may use in the future without a corresponding training and certificate. That's why we have asked our glue vendors about the "diisocyanates" topic: The
instant adhesives
that are available in our online shop are not affected by the new regulation and you can use them as usual (while respecting the safety information given with the glue).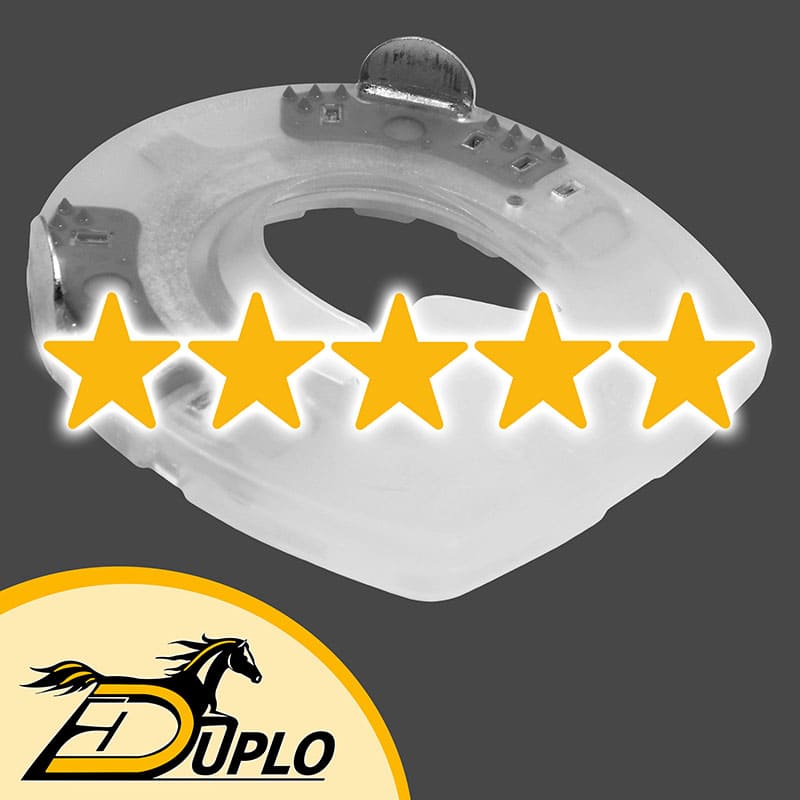 Reviews and Feedback ✩✩✩✩✩
You are happy with us? In that case, we would be pleased about a 5 star review on Google. Thank you!
PS: 4 star reviews are valued as negative reviews by Google.
You are unhappy with us? In that case, please let us know - we want to get better!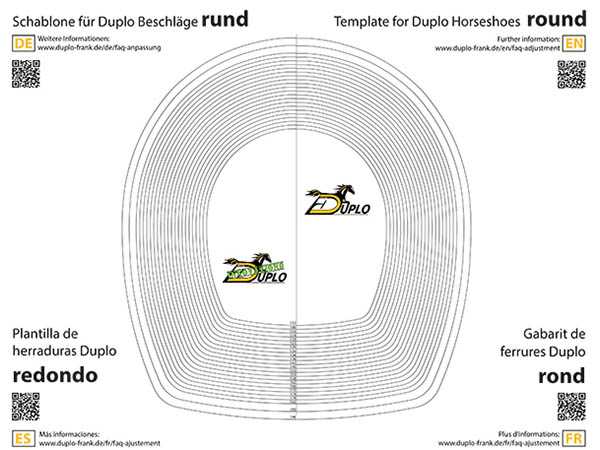 Duplo Templates
With our free
Duplo templates
, choosing a correctly sized horseshoe gets even easier.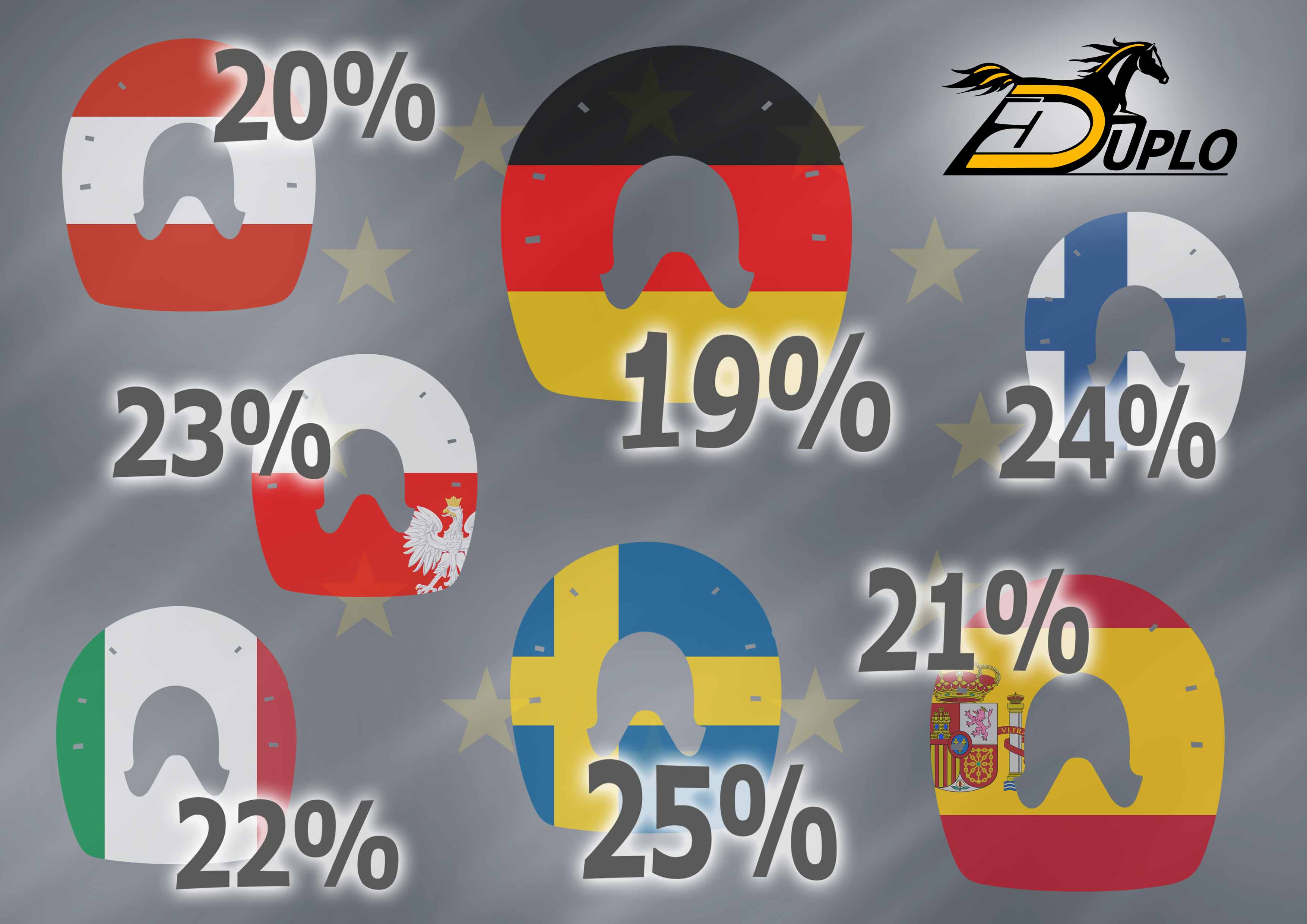 EU-VAT E-Commerce Package
Please note that we are obligated to implement the EU-VAT E-Commerce Package as from
invoice date July 1, 2021
. That means that we have to invoice the VAT of the respective destination country for intra-community deliveries without valid VAT identity number. For example, if a package is to be shipped to Spain, we have to invoice 21% VAT.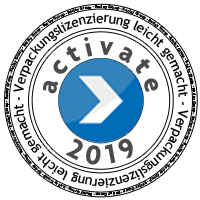 Packaging Licensing
According to the German Packaging Act, we are licensed with LUCID (Foundation Central for Packaging Registry = Stiftung Zentrale Stelle für Verpackungsregister) and participate in the Dual System "activate" by Reclay in matters of our packaging materials.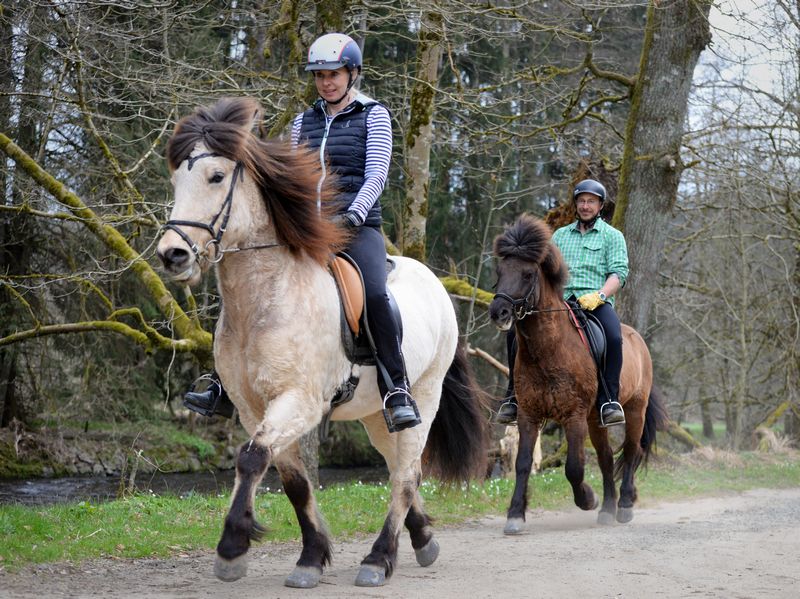 Icelandic Horse Competitions
Good news for Duplo enthousiasts with Icelandic Horses: After a test phase of two years, Duplo Composite Horseshoes are accepted at
IPZV and FEIF competitions
!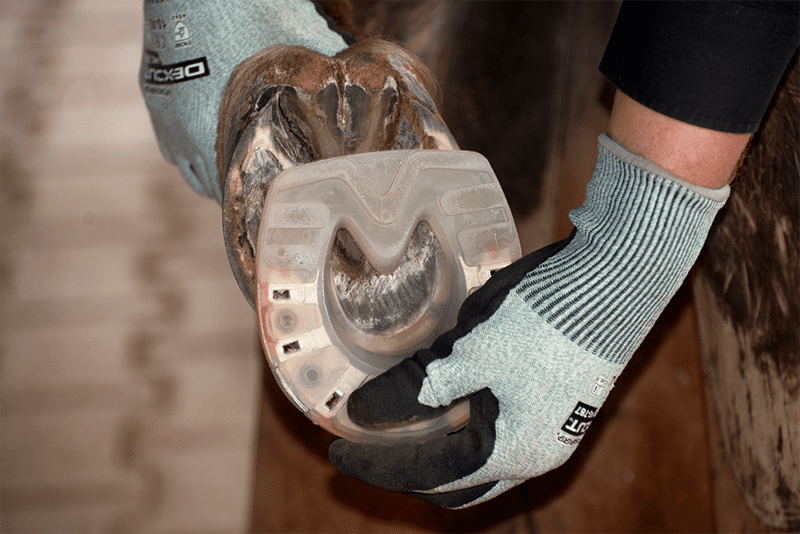 Farrier List
Have you seen our
farrier list
yet? If you are a horse owner, you might find a Duplo expert in your region; if you are a farrier, you can enlarge your customer base with an entry in our list.