Duplo News
Learn the latest news about Duplo Composite Horseshoes! Please also take a look at our social media appearances to be kept up to date!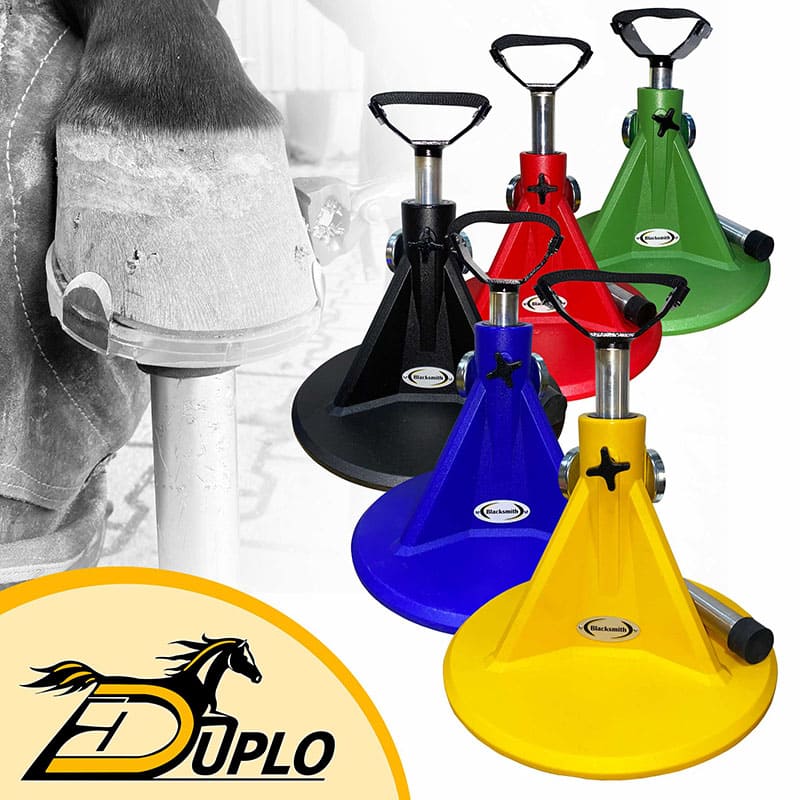 NEW:

Blacksmith Hoof Stands

We have added the colorful and versatile

Blacksmith Hoof Stands

to our range of products.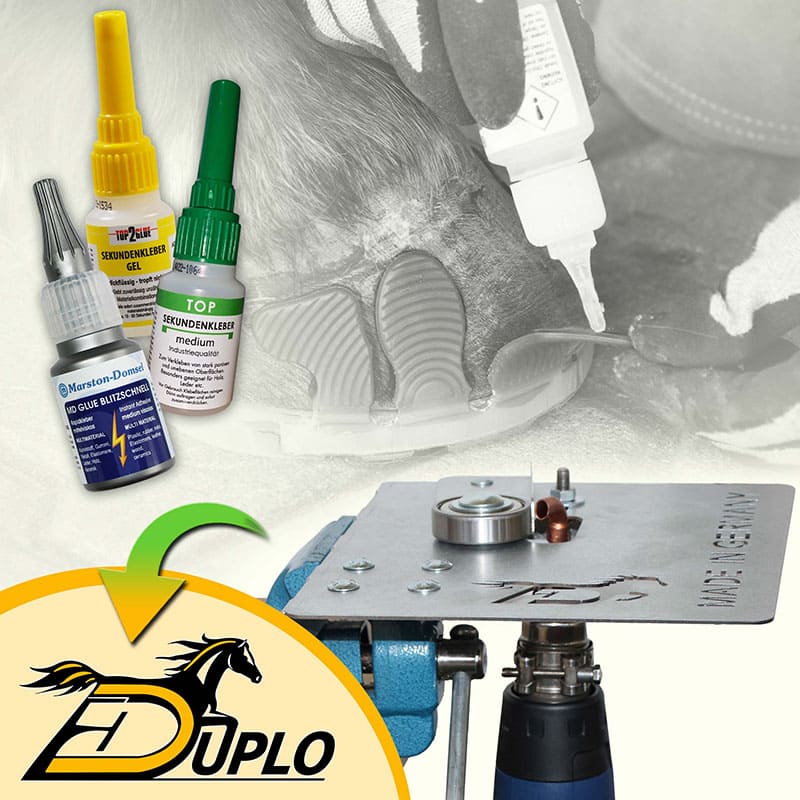 Changes in the Range of Innovations Products at the Turn of the Year
The year is coming to its end and as always, we are checking our Innovations products in order to see which of them have proven their worth in the past months enough to join our regular range of products. This year, the following products have qualified:
Benefit from the occasion until the end of the year to buy these products at the reduced Innovations introductory price!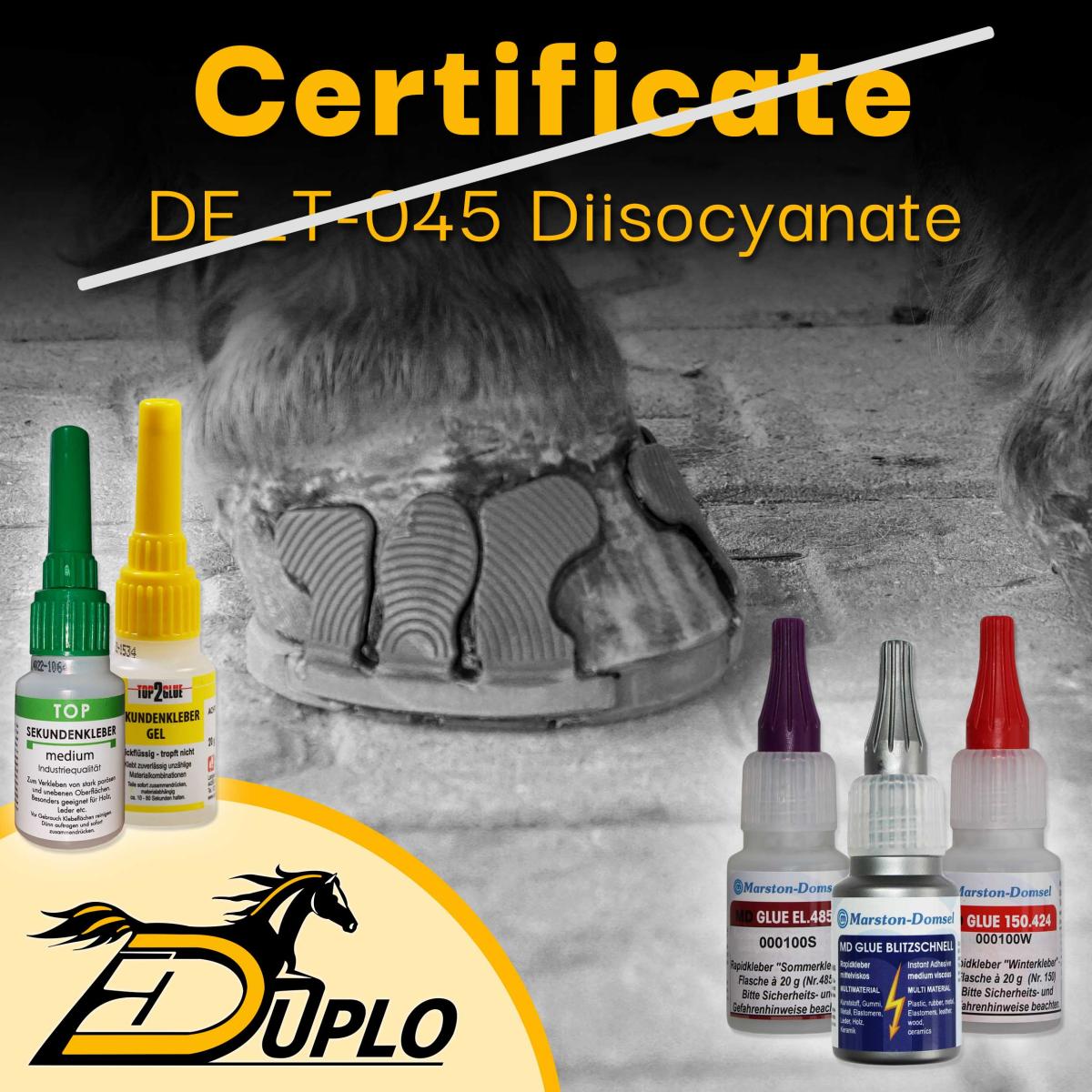 Application of our Instant Adhesives without Certificate
The European Commission has changed annex XVII of the REACH regulation (EG) (new no. 74) with the regulation (EU) 2020/1149 which has entered into force as from August 24, 2020. Many farriers are currently unsure which adhesives they may use in the future without a corresponding training and certificate. That's why we have asked our glue vendors about the "diisocyanates" topic: The
instant adhesives
that are available in our online shop are not affected by the new regulation and you can use them as usual (while respecting the safety information given with the glue).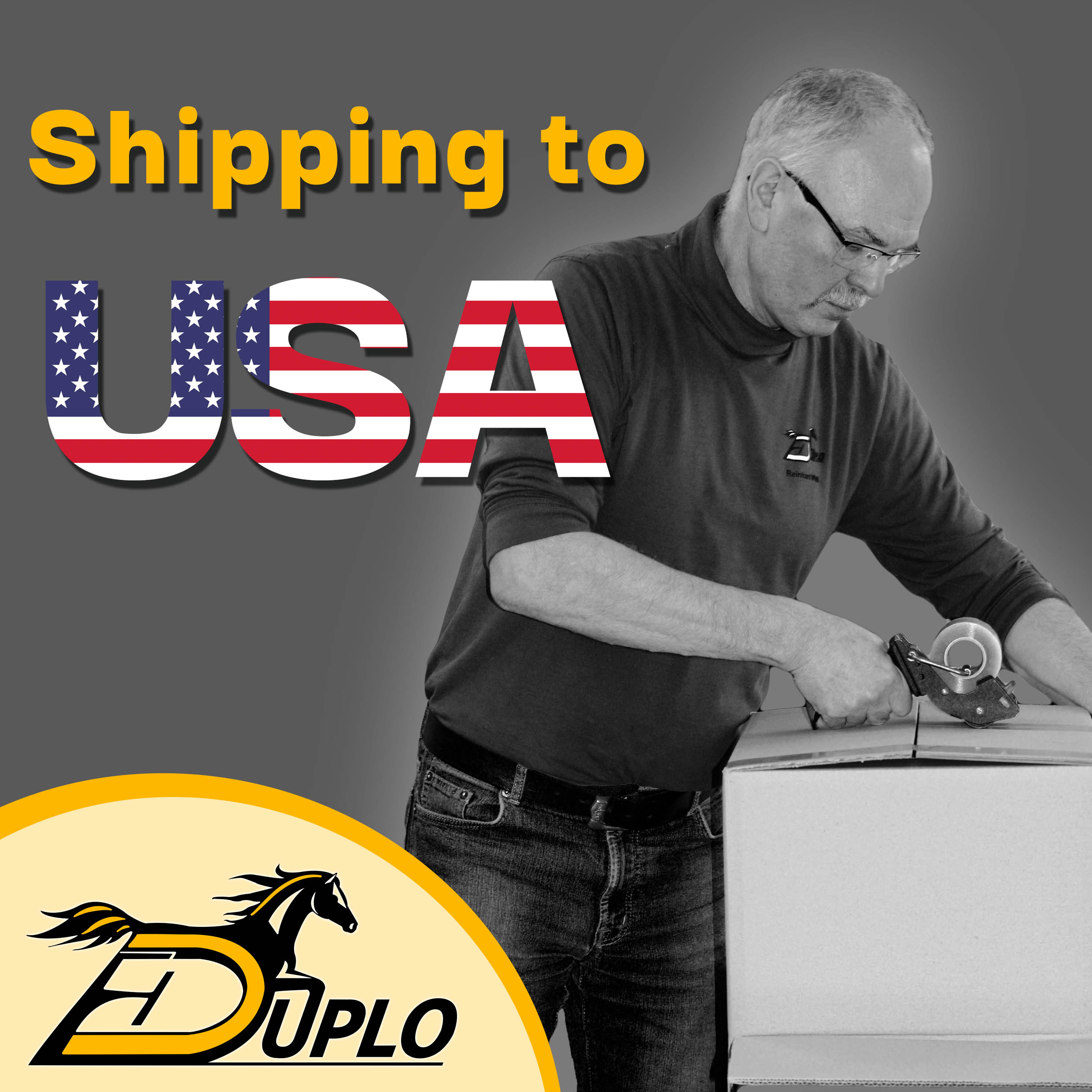 Shipments to the US
Unfortunately, we have to inform you that our US partner MT Equisports LLC has stopped the distribution of the Duplo Composite Horseshoe with immediate effect. We thank her for her efforts for our products and the long-lasting co-operation and hope that we can somehow keep her in our international Duplo family.
Re-orders can be made via
www.duplo-canada.com
or
www.duplo-frank.de
. We thank you for your understanding and your patience in this matter and look forward to our future co-operation.
Please do not hesitate to contact us should you have any queries regarding the shipping and customs procedures or conditions for farriers, resellers and wholesale customers.
We are doing our best to ensure a smooth transition and to offer you a good and reliable service in the future.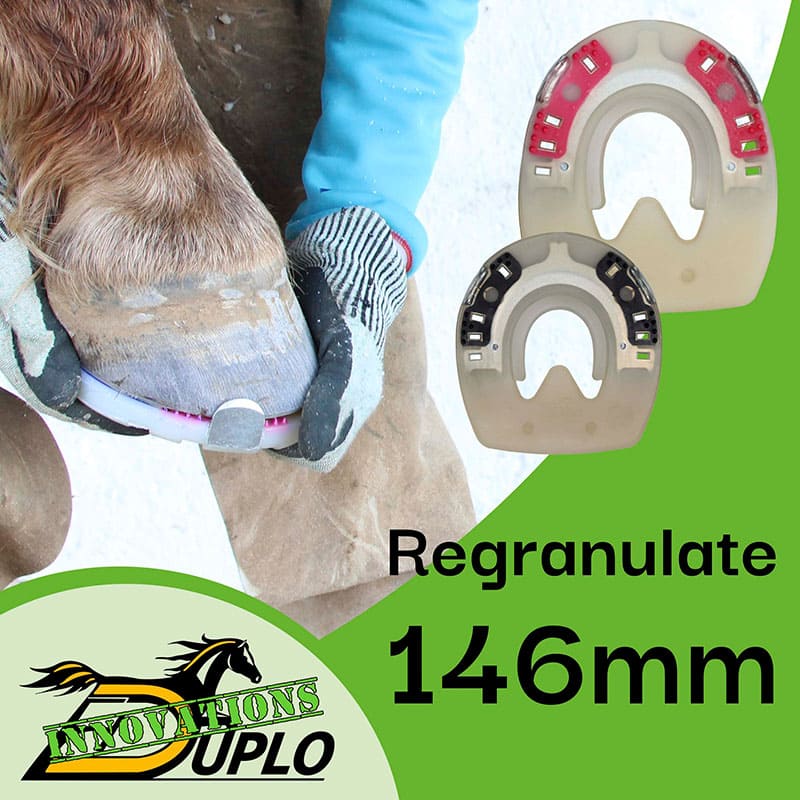 NEW:

Regranulate Horseshoes in 146mm

Our

Duplos made from Regranulate

are now available in size 146!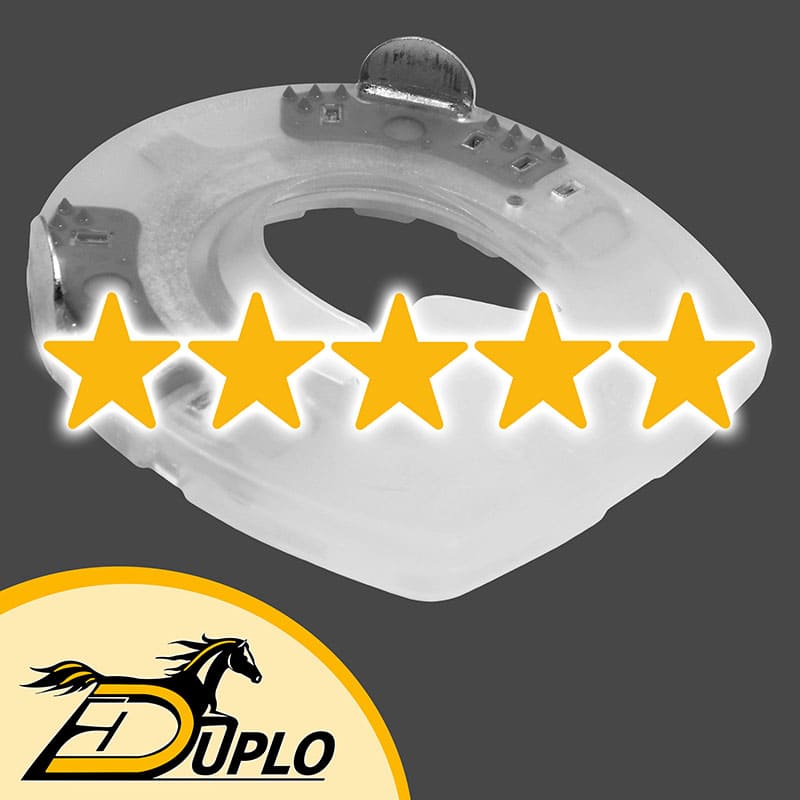 Reviews and Feedback ✩✩✩✩✩
You are happy with us? In that case, we would be pleased about a 5 star review on Google. Thank you!
PS: 4 star reviews are valued as negative reviews by Google.
You are unhappy with us? In that case, please let us know - we want to get better!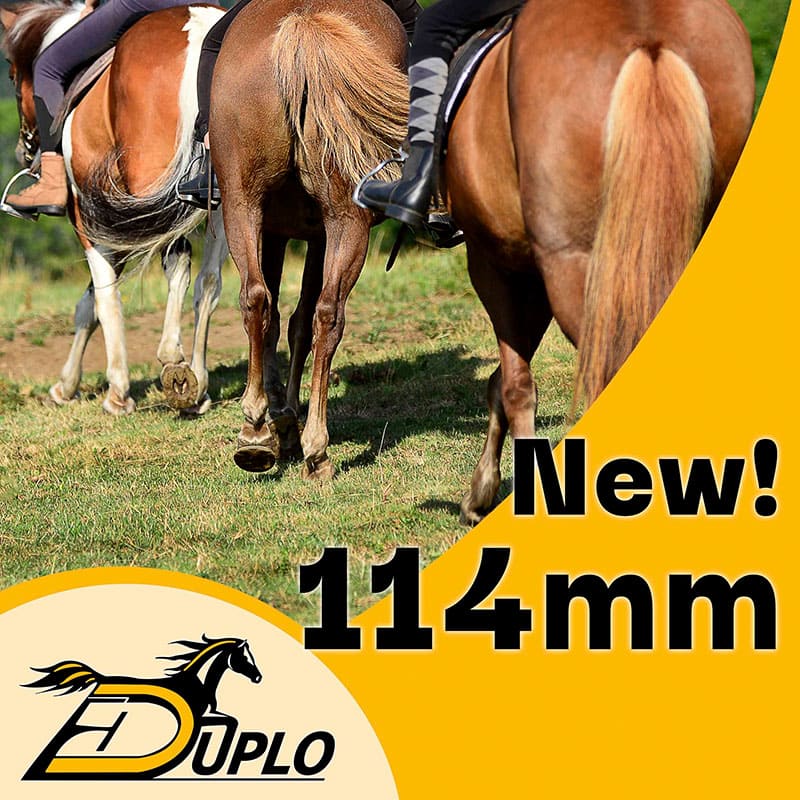 NEW:

Horseshoes in 114mm

Up to now, some Duplo models were only available from 118mm to 146mm. We are happy that we can now offer them in 114mm in round/oval as well!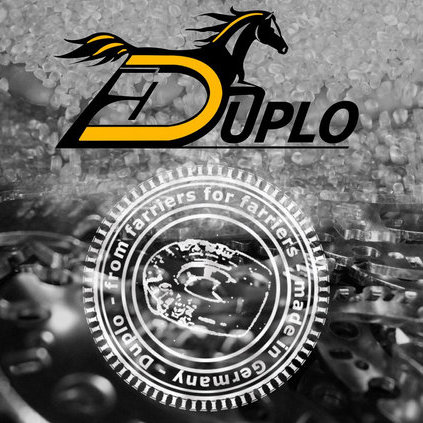 Duplo Newsletter
Have you read our latest
newsletter
yet?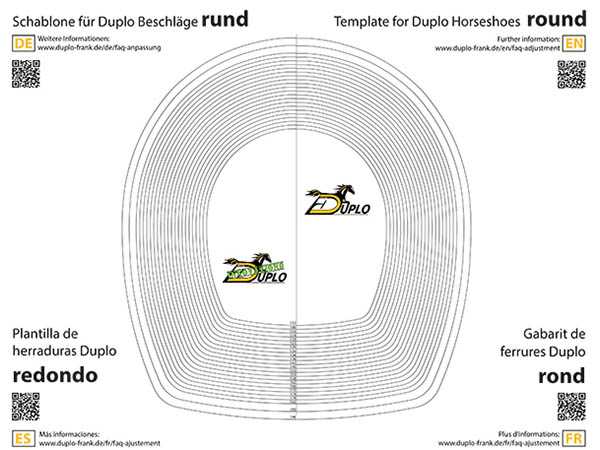 Duplo Templates
With our free
Duplo templates
, choosing a correctly sized horseshoe gets even easier.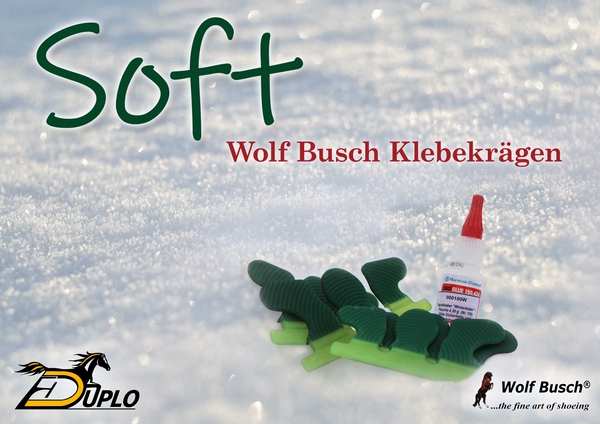 NEW:

Soft Glue-On Tabs for Lower Temperatures and Irregular Hoof Walls

We have developed and tested a new version of our well-tried

glue-on tabs Wolf Busch

. In addition to the easily glueable elastomer, the soft version consists of a softer material that nestles up against irregularly shaped hoof walls and is easy to handle in case of winterly temperatures.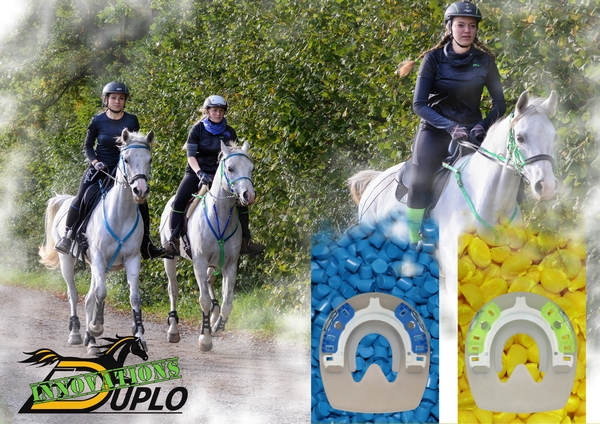 Time to Say Goodbye
Duplo Innovations serves to test new products and, in short, to find out what works and what does not. In the case of the new
test materials
(which were intended primarily for endurance riders) we unfortunately found that they are comparable to the synthetic material of our regular Duplo horseshoes. The horseshoes with the blue and yellow knob arrays performed well in abrasion but we had clearly hoped for more. For this reason, we have decided to discontinue the "yellow" and "blue" Duplo models. We thank all testers for their feedback!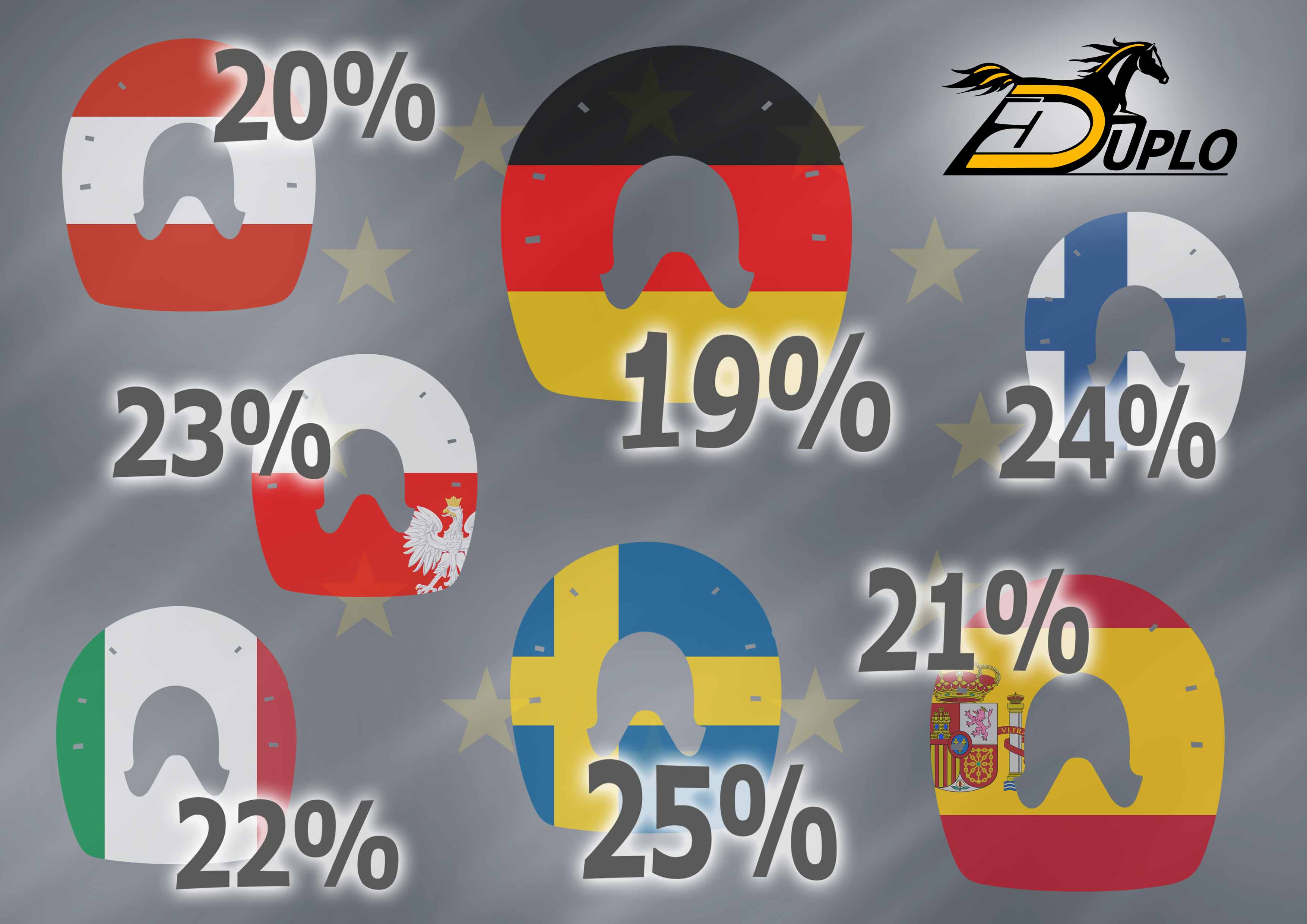 EU-VAT E-Commerce Package
Please note that we are obligated to implement the EU-VAT E-Commerce Package as from
invoice date July 1, 2021
. That means that we have to invoice the VAT of the respective destination country for intra-community deliveries without valid VAT identity number. For example, if a package is to be shipped to Spain, we have to invoice 21% VAT.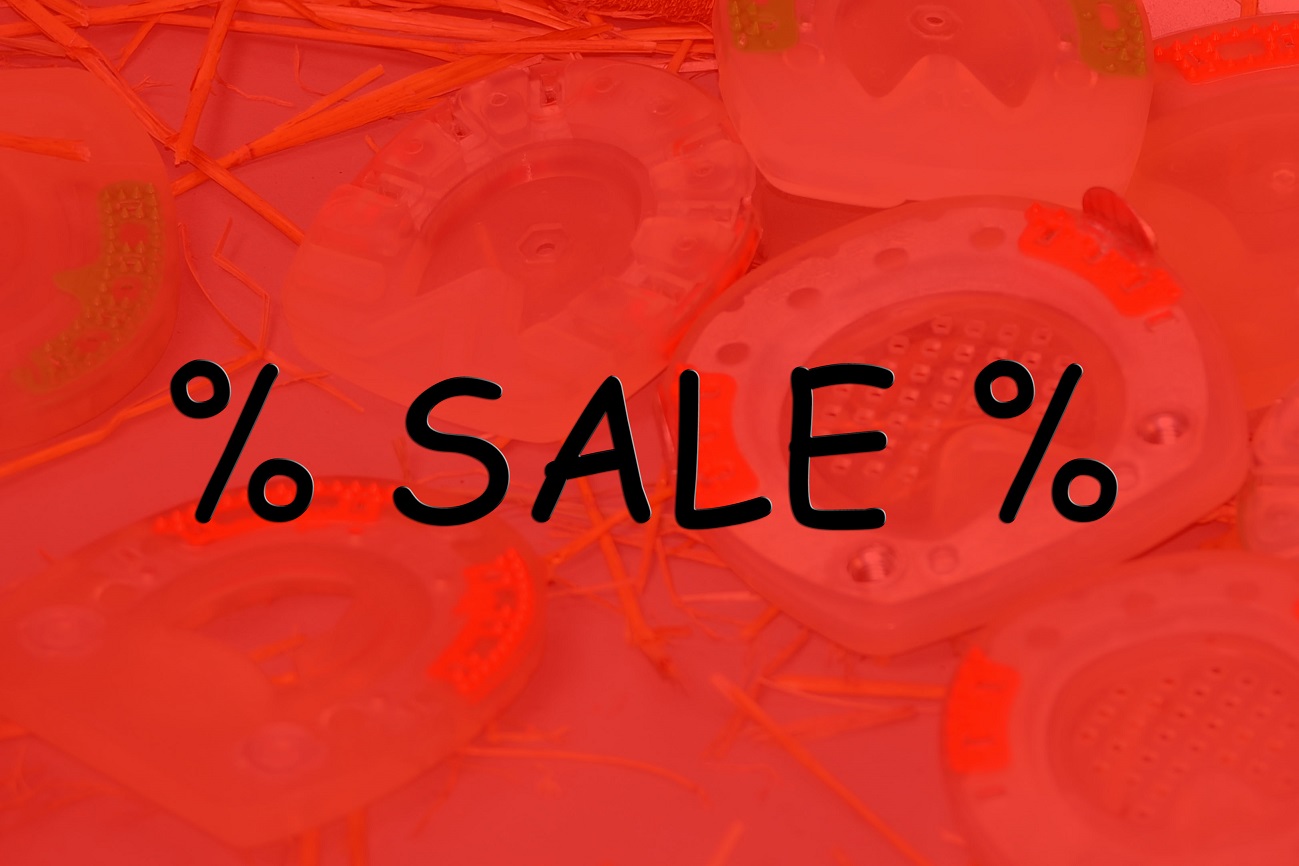 Duplo Sale
In the last years, we have launched several new models at Duplo Innovations. So with the Basic, the Heavy Duty Shoes and now the new mixtures, it's time again to also take a critical look at the existing range.
We have therefore decided to remove the Extra version of the Clipped and Threaded Duplo models with Closed Sole Area of our range. The remaining quantities are now available at a reduced price in the
Sale
. The offer is valid without right of return and as long as stocks last.

Extra Horseshoes with Synthetic Lip
Our green Extra horseshoes are currently revised. Depending on which model and which size you order, you'll get a horseshoe with or without synthetic lip. By the way: All STS models are already produced with a synthetic lip.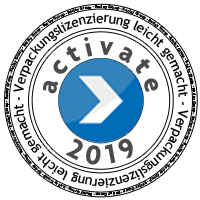 Packaging Licensing
According to the German Packaging Act, we are licensed with LUCID (Foundation Central for Packaging Registry = Stiftung Zentrale Stelle für Verpackungsregister) and participate in the Dual System "activate" by Reclay in matters of our packaging materials.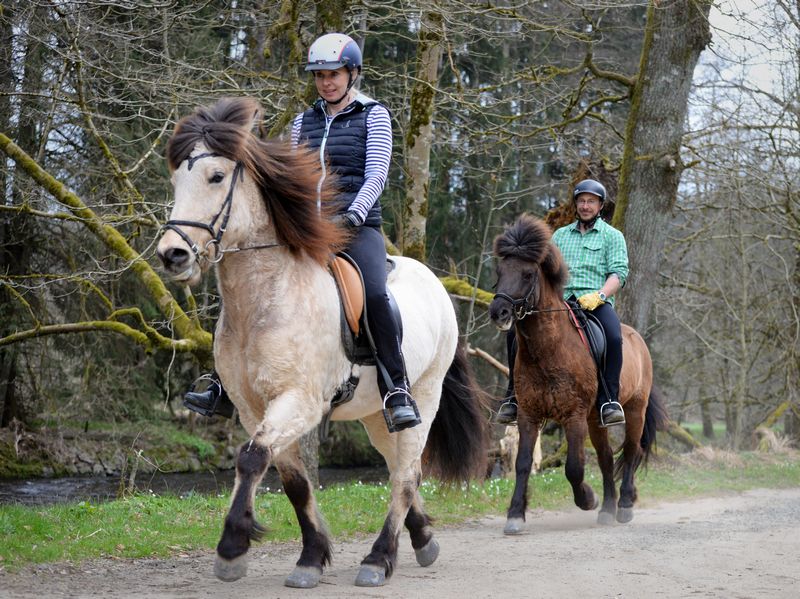 Icelandic Horse Competitions
Good news for Duplo enthousiasts with Icelandic Horses: After a test phase of two years, Duplo Composite Horseshoes are accepted at
IPZV and FEIF competitions
!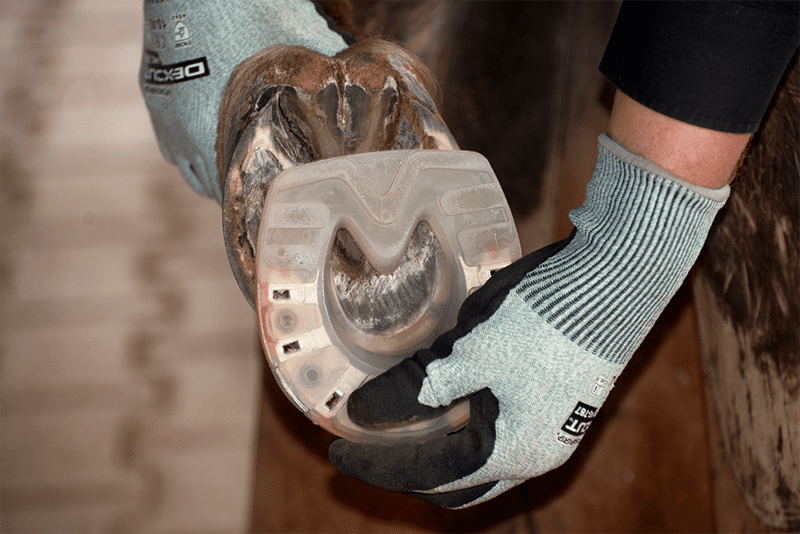 Farrier List
Have you seen our
farrier list
yet? If you are a horse owner, you might find a Duplo expert in your region; if you are a farrier, you can enlarge your customer base with an entry in our list.