Duplo Horseshoes for the Endurance State Champion of Saxony 2017
We are always happy to receive positive feedback about our Duplo Horseshoes - for example, by the German endurance rider Anne Koch who is Landesmeister Sachsen im Distanzreiten 2017 (Endurance State Champion of Saxony) with her Arabian mare Bonitah! Congratulations!
Anne Koch: "Thanks a lot to Hubert Frank and his team for the great Duplo Horseshoes! For several years now, I have been using Duplo Horseshoes for my Arabian mare with whom I successfully participate in endurance competitions up to 120 km. We always can rely on their functionality and quality. Currently, we are using the STS model - after some changeover time, we have achieved very good results. Tillmann Paul from Hohenstein near Dresden is the professional who takes care of our shoeing needs."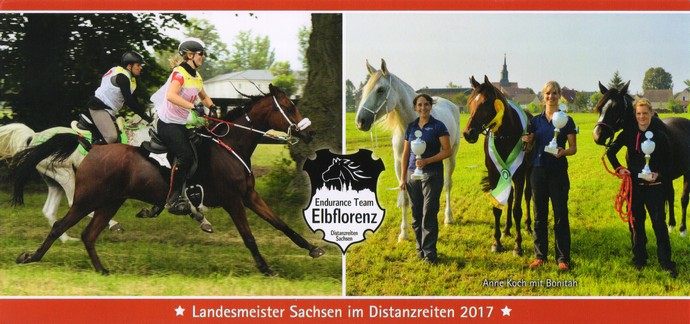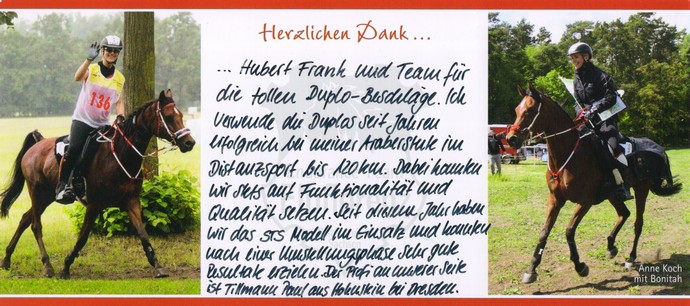 Latest Update: 2017-10-16