Duplo Heavy Duty Shoe (HDS)
Product.Nr.: HDS
Manufacturer/Brand: Duplo
from 16,54 EUR
incl. 19 % VAT
lieferbar
---
There are no reviews for this product yet.
product description
Innovations Product at a Reduced Test Price!
You can buy this innovative product at a test price; however, there are no further price reductions possible.
The Duplo Heavy Duty Shoe (HDS) has been developed for hard-working horses who need a very solid and durable hoof protection - such as carriage horses who frequently walk on asphalt streets or draft horses who put quite a strain on their horseshoes simply because of their body weight.
The Heavy Duty Shoe convinces with its following special characteristics:
particularly solid metal inlay
particularly abrasion-resistant synthetic cover
adjusted size of nail holes
adjusted size of quarter clips
extended range of sizes
The Heavy Duty Shoe "Traction" has the following additional features:
two quarter clips
ring-shaped metal inlay
four screw threads
slightly profiled bottom side
Since the costs for the synthetic material and the thicker metal inlay of the HDS models increase very quickly, we have decided to offer these horseshoes in three price brackets
118-150mm
154-174mm
from 178mm on
8mm Steps from Size 182mm on
In the current situation of shortage in material and immense price increases, we have to keep tabs our large range of products. That's why we have decided, after having already produced the size 182mm, to skip the expected size 186mm in favor of horseshoes of 190mm. We are looking forward to your feedback whether you really need 4mm steps in this size area or whether 8mm steps might be sufficient.
By the way: The HDS models are being developed in the context of Duplo Innovations. Take a look - there are regularly new products available for a favorable introductory price!
This might also be of interest to you: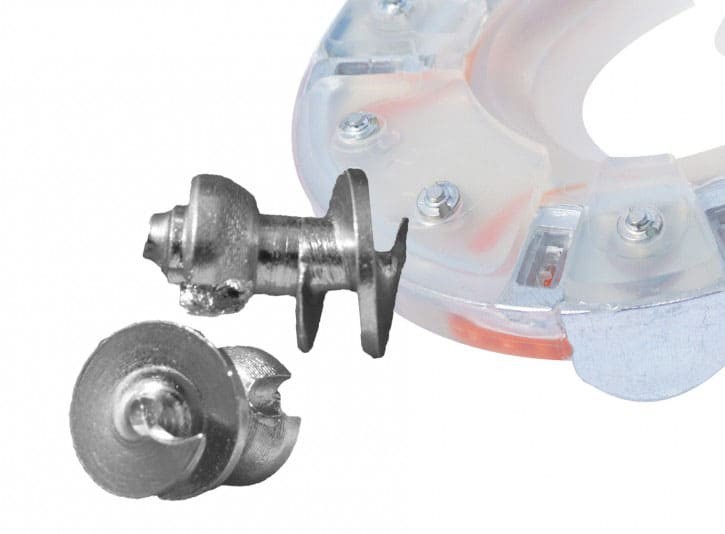 from 1,01 EUR
incl. 19 % VAT excl. shipping costs
Reviews
*
Only reviews that were submitted by buyers who have bought the product in this shop receive the addition "Verified Purchase". more