Duplo Horseshoes at the Heath Endurance Ride 2016
Text and Photos: Denise Salewski (www.heidedistanz.de)
The Heath Endurance Ride ("Heidedistanz") is Germany's oldest 100-mile ride. Its special atmosphere is enticing - the close bonds between horse, rider and crew as well as between riders are characteristic.
Traditionally, the route is marked by horse one week before the competition. The route curls from South to North through the Luneburg Heath; that's why the competition is also called the "ride from Hanover to Hamburg". The ride starts at midnight and at torch-light at the authentic manor Feuerschützenbostel close to Celle where the riders - already sitting on their horses - receive a glass of homemade blackthorn liqueur before the ride into darkness.
They ride through the night, only lit by the full moon. Rider and horse need a special bond of trust to do this! It is almost eldritch when the glowsticks appear in trees along the way - they were placed there as route markers. At some point, the riders cross the early morning fog towards sunrise.
After 80 km, there is one hour coffee break. From here, there is a veterinary inspection every 20 km where riders can consult our vets and volontarily end their ride without being disqualified. The route continues through the marvellous nature protection area of the Luneburg Heath; the sandpaths seem endless and the view is amazing.
But still - at some point, on a field near Brackel, there is the finishing line. Tired and happy, riders and horses cross the line with shouting and cheering. There is a comfortable evening programm planned with songs, guitar play and a campfire as well as an abundant BBQ.
The day after begins with another vet check. It's time to see if the stresses and strains from the ride were worth it! Every horse is checked by three vets. Only when all three of them give their thumbs-up, it's official: "Adventure Heath Endurance Ride Passed!"
The Heath Endurance Ride is probably Germany's most popular 100-mile ride. The number of participants is limited to 40 riders and the slots are booked up quite early. Sometimes, there are more participants here than at the German Championship of Endurance Riders! The Heath Endurance Ride is an affair of the heart for many participants as well as for many volonteers.
Duplo Composite Horseshoes were part of the Heath Endurance Ride 2016 - for example, our two runner-ups who you can see on the photos.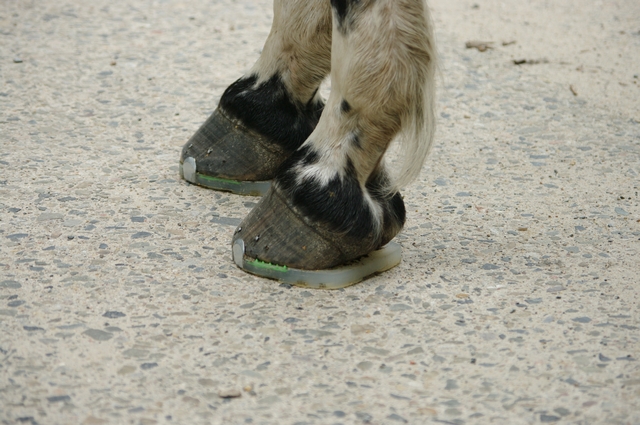 Latest Update: 2018-05-22