"Safety First" during Corona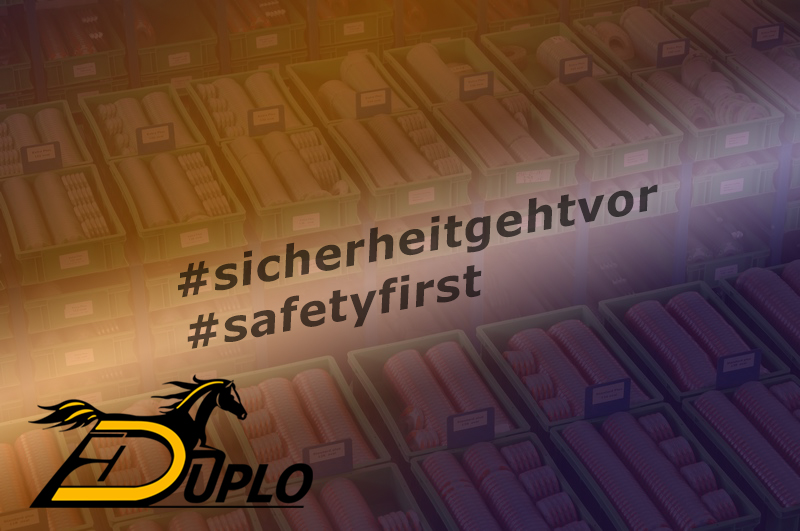 Dear Duplo Friends,
We are here for you even during these difficult times!
Many horses rely on our horseshoes. That's why we are going to do our very best to deliver your orders as usual.
In terms of general availability of our horseshoes, we can reassure you – thanks to our production center in the Bavarian Forest in Germany, we are confident that we will be available for you during the weeks to come.
Nevertheless, it's "Safety First" for us as well. Our team includes many mothers who combine job and family. Those who feel sick or don't have anyone to take care of the children are currently staying at home.
In addition, we try to keep direct contacts in any area to a minimum, and we thank you for your understanding if, due to the current situation, it takes a little bit longer for us to answer a phone or ship a package.
Furthermore, we'd like to say thanks to our partners on the road. Without package services and truck drivers, we wouldn't be able to ship anything. Our distribution partners and national associates are active for you as well. In this spirit: Thanks to all of you!
Your Duplo Team
Latest Update: 2020-03-18