Duplo Horseshoes at Icelandic Horse Competitions
Good news for Duplo enthousiasts with Icelandic Horses: After a test phase of two years, alternative horseshoes - and therefore Duplo Composite Horseshoes - are accepted at IPZV and FEIF competitions!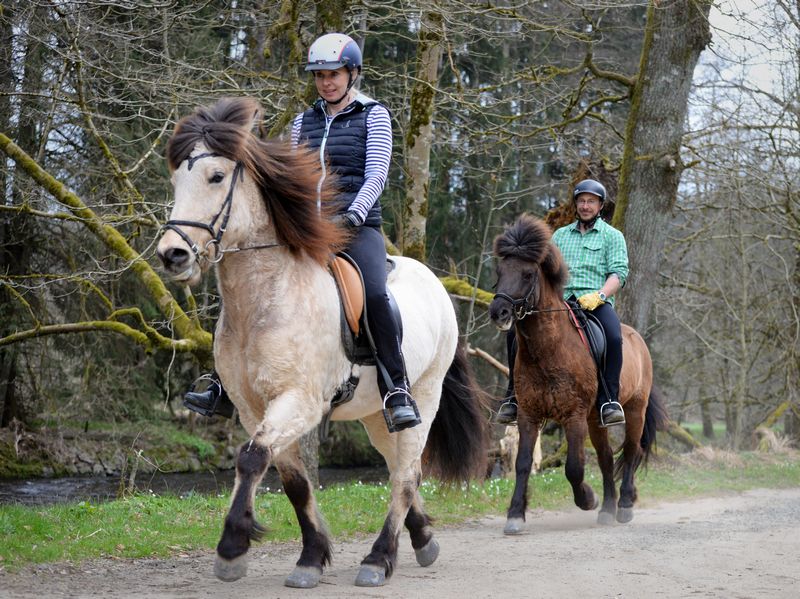 IPZV Sport-Regelwerk 2019
G 8.3.2.4 Alternativer Hufbeschlag (andere Beschläge als der Standard-Eisenbeschlag)
Alle alternativen Beschläge sind ohne Füllung erlaubt, solange ihr Gewicht das Gewicht von Standard-Hufeisen der gleichen Grösse nicht überschreitet.
Bei aufgeklebten Beschlägen muss ein identischer Hufschutz bei der Ausrüstungskontrolle zur Überprüfung zur Verfügung stehen.
Alternative Beschläge müssen wie gefertigt und ohne Abänderung benutzt werden.
Die alternativen Beschläge müssen im Hinblick auf Passform und Platzierung am Huf denselben Regeln wie die normalen Eisen folgen.
FEIF Rules & Regulation 2019
G 8.3.2.3 Alternative Shoes (Other Than Standard Iron Shoes)
All alternative shoes are allowed without filling as long as the weight does not exceed the weight of standard iron shoes of the same size.
If the shoeing is glued onto the hoof, an identical spare must be available for inspection at the equipment check.
Alternative shoes must be used as manufactured without any modification.
Alternative shoes must follow the same rules as normal shoes regarding fit and placement on the hoof.
Latest Update: 2021-03-18